Other reunions
2007 REUNION
Several classmates decided to plan a reunion between our 45th and 50th events. Las Vegas was chosen and an e-mail notification was sent to as many people as we could reach. Over 30 classmates made the trip in October 2007, most with spouses or friends.
The first day we met casually in a hotel lobby and visited. The second day we rented a hospitality suite, decorated it in yellow and blue and spent the day renewing old friendships, viewing memorabilia, and watching a slide show of our NFA days. That evening we attended a concert with The Platters, The Drifters, and The Coasters. A BBQ and another day of fun together filled in the third day.
It was a wonderful time of reminiscing and being with old friends as seen in the photos below: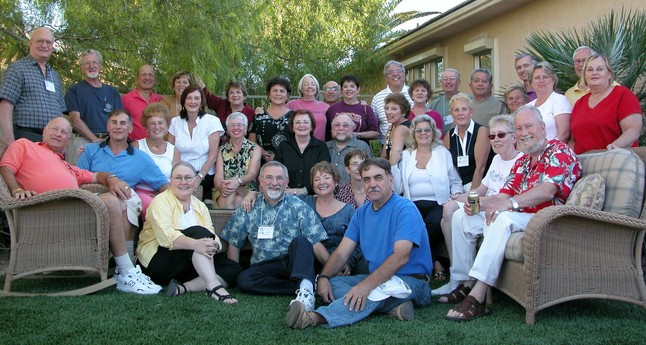 Group gathering at the BBQ.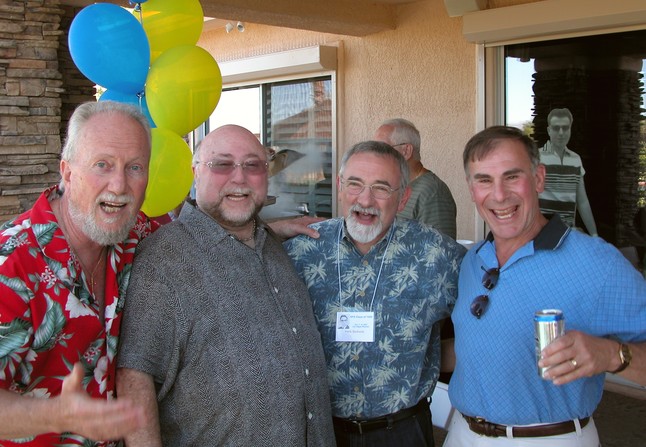 "The Botonos" gang was formed back in high school. Val Warren, Len Eckhaus, Herb Berkwits, Mark Moses. Missing: Jay Wexler, Jeff Werner, Larry Bockar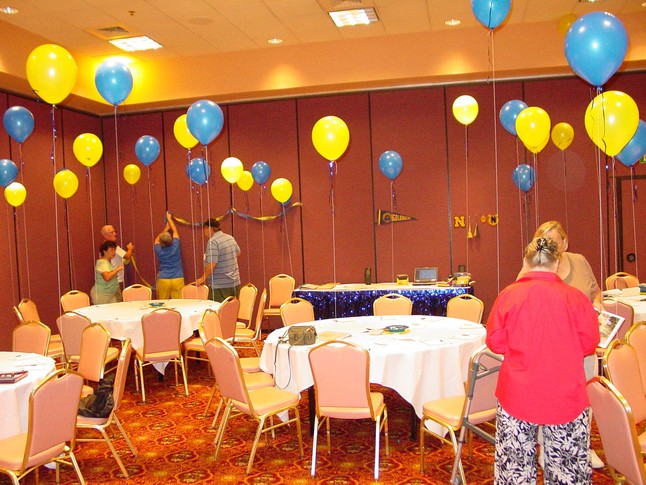 Decorating the hospitality suite.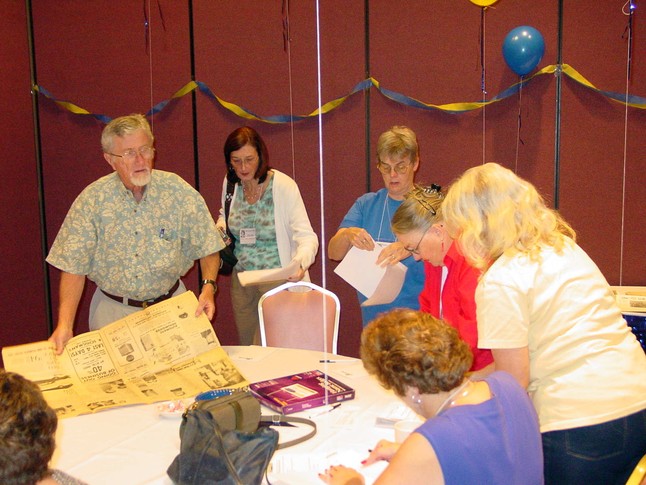 Brian McCarthy, Sugar Cohen Loeb, Shirley Lacey, Donna Sprague McCarthy, Susan Tatman Fishel, Rosalie Zaia
Bob Gardner, Bernie Hilman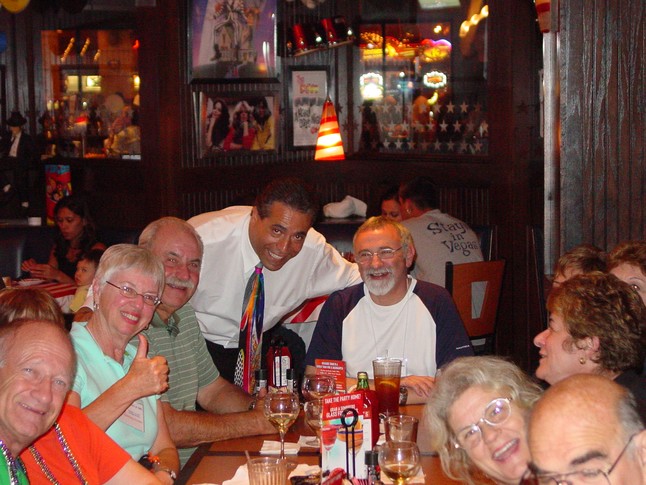 Carlos, Joan Stortecky D'Addio, Rick D'Addio, waiter, Herb Berkwits, Sondra, Susan, Angelo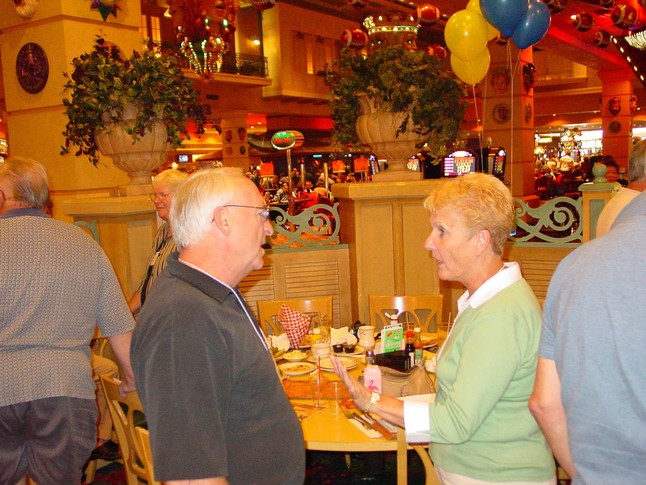 Ed Vradenburgh, Karen Knott Wade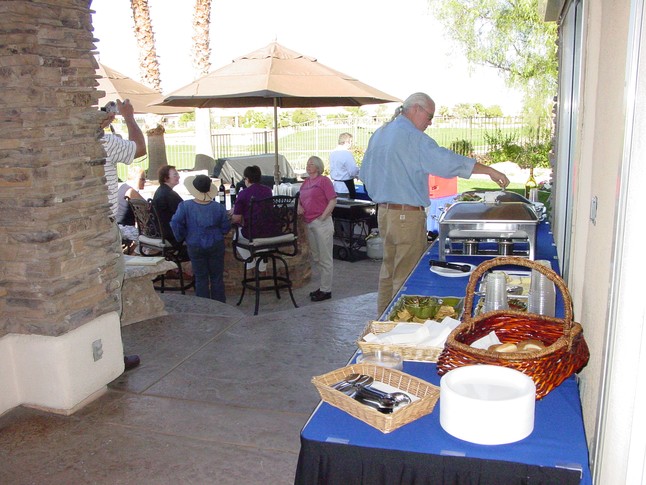 BBQ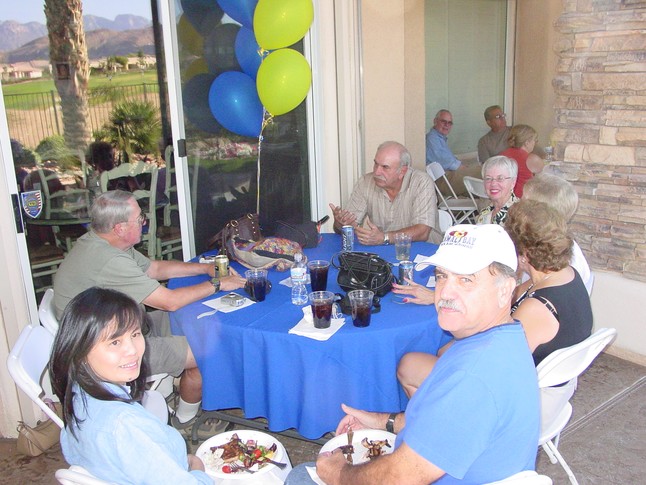 Guy Sinisgalli, Jim Wade, Rick, Joan, Kent Sinisgalli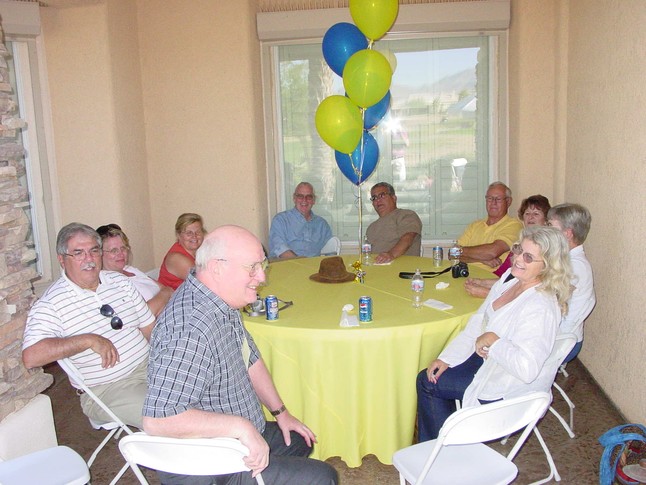 Charlie Melick, Rich Crisci, Carolyn Crisci, Dolores DeRobertis, Alan Loeb, Dom DeRobertis, Don Mack, Martha Gardner Mack, Shirley Lacey, Susan Tatman Fishel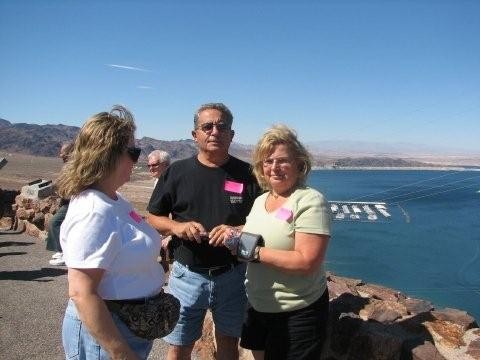 Carolyn, Dom Derobertis, Dolores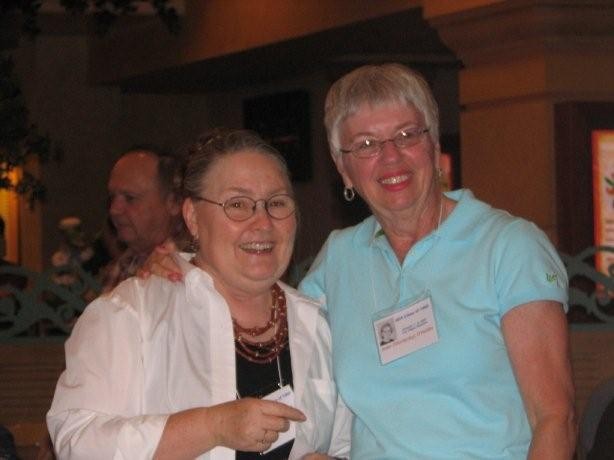 Donna Sprague McCarthy, Joan Stortecky D'Addio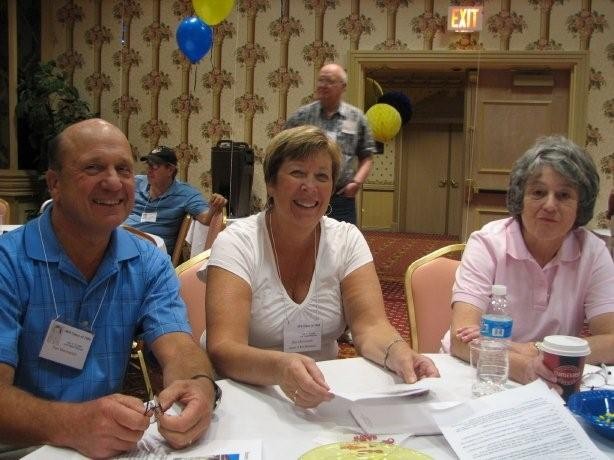 Ken Mennerick, Bev Mennerich, Joey Calhelhas Leonard
Charlie Melick, Carlos, Mary Ann Madonia Melick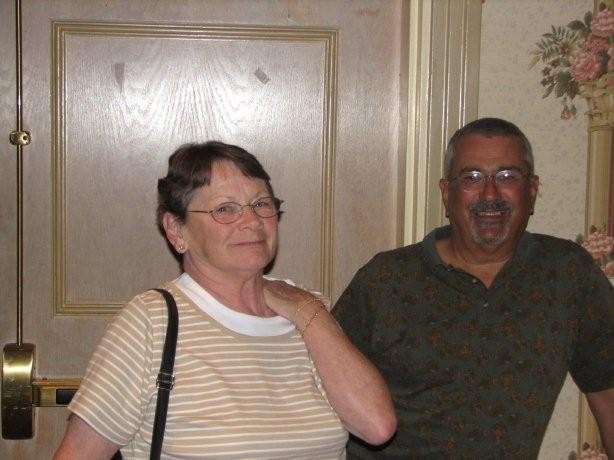 Sue Calyer Burgard, George Burgard
Shirley, Joanne, Mary Sherman Syverson, Susan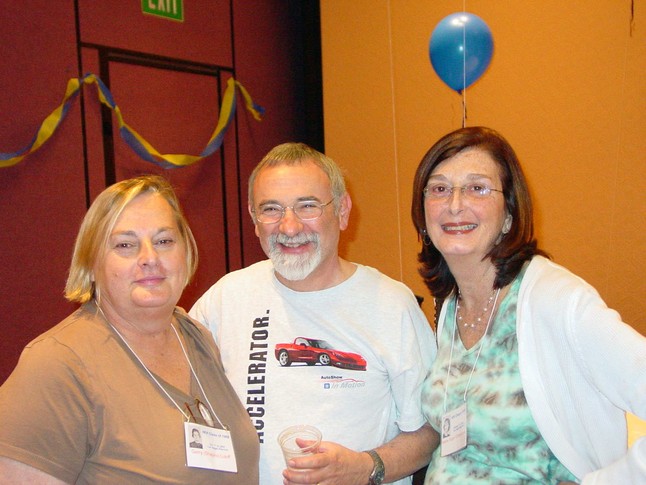 Gerry Shapiro Luloff, Herb, Sugar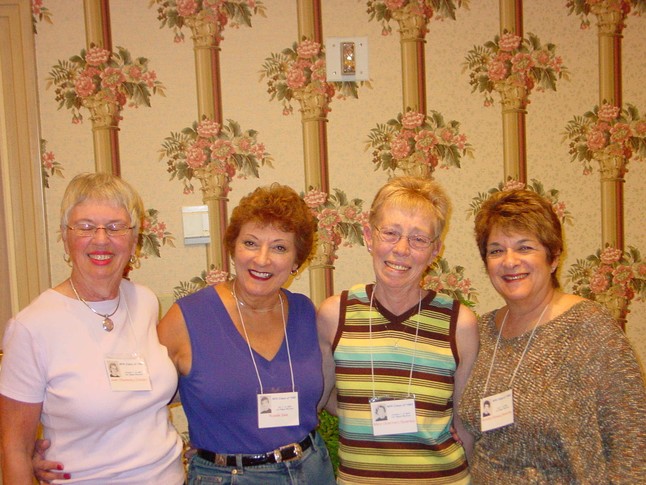 Joan, Rosalie, Mary, Sondra Sloves Boiarsky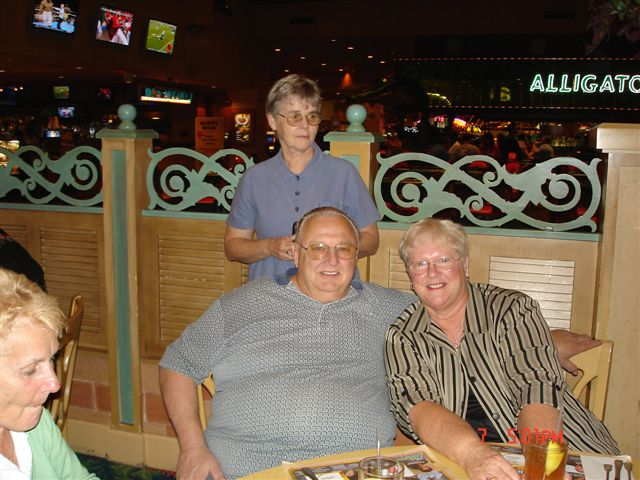 Karen, Shirley, Dick Jones, Marge Doogan (Smith) Jones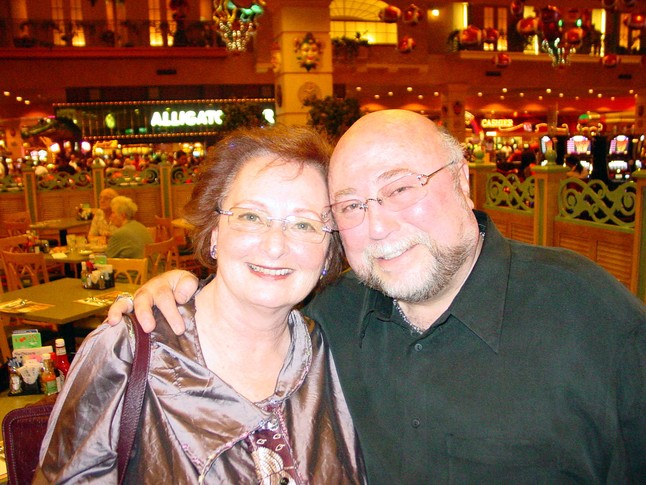 Linda, Len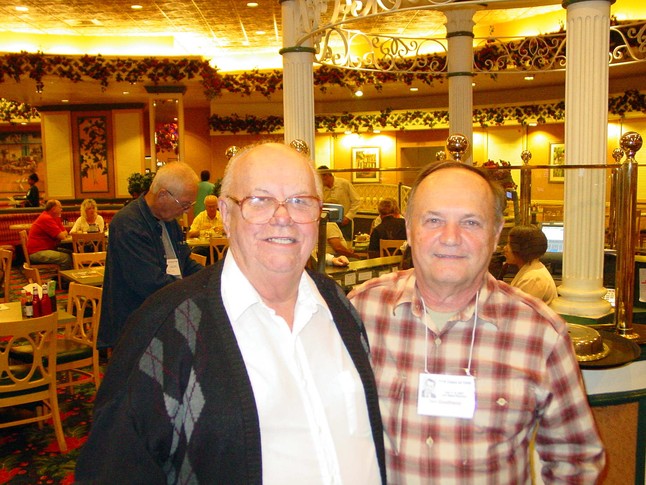 Tom Goodfriend (on right)
Peter Berkowsky, Mel Lacey (a 50 year Yankee - Red Sox rivalry!)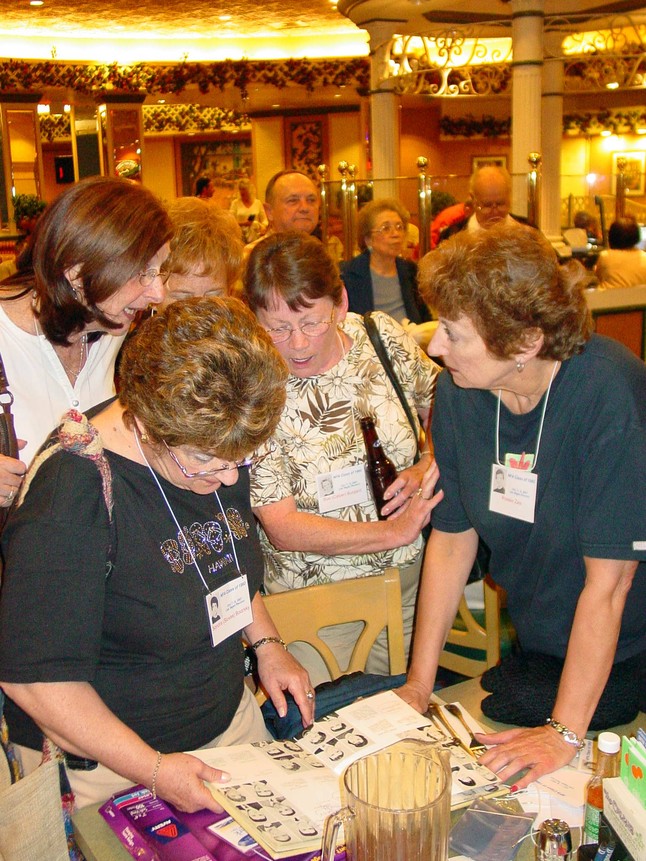 "Yearbook talking" Sugar, Sondra, Sue, Rosalie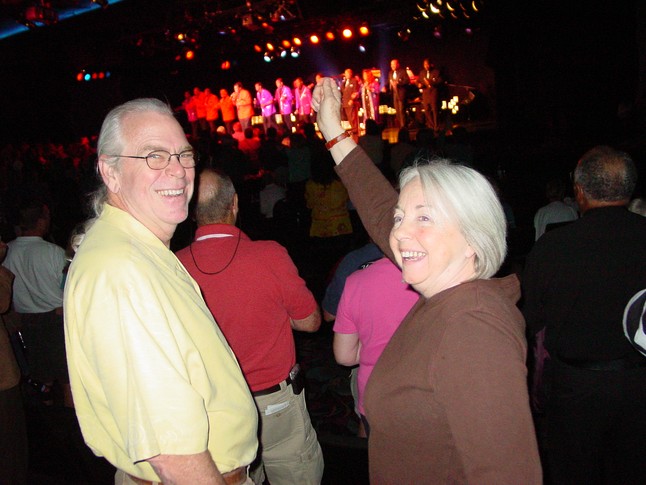 Jim Foster, Bonnie Elder Foster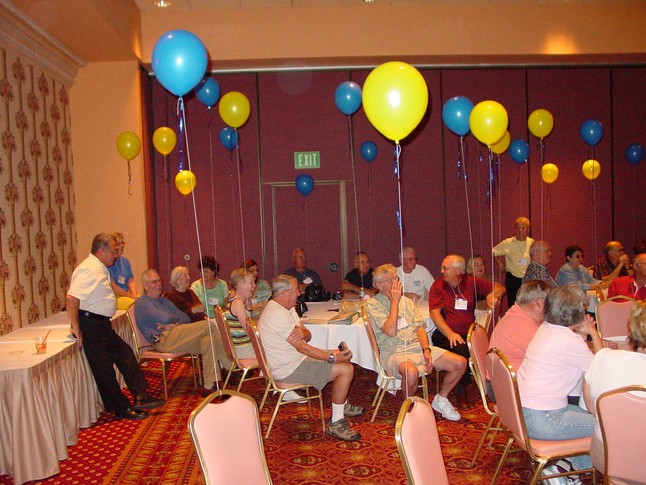 Slide show
More slide show
Here are some photos from classmates who couldn't make it but did send pictures: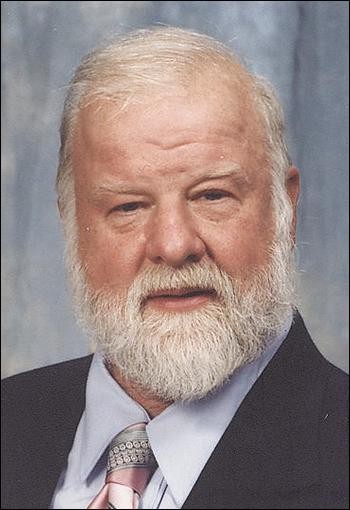 Bob Brown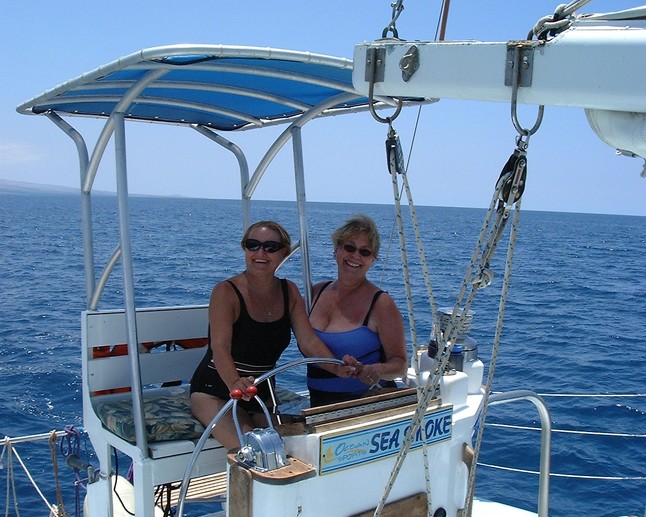 Charlotte Sommerfield Winkky, Carol Markuson Cummings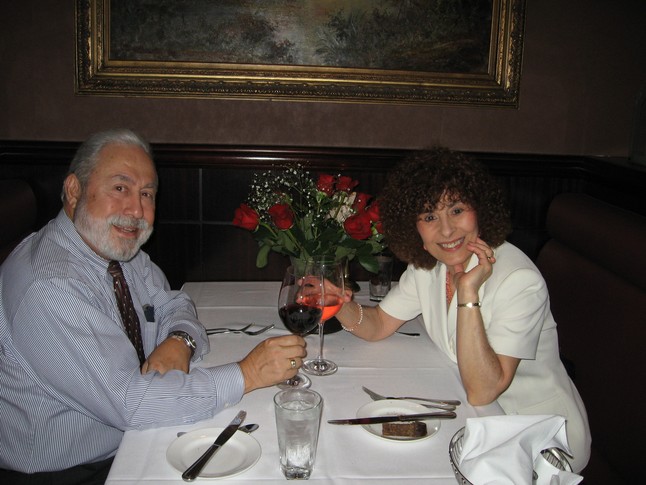 Al and Mary Jane Vaccaro Scalfari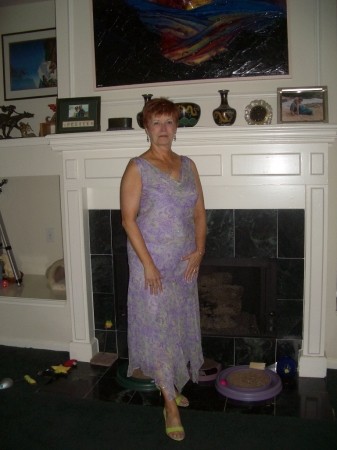 Ruth Burgess Pewitt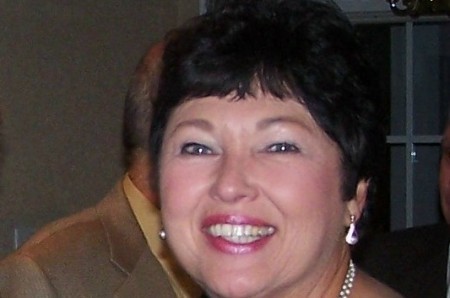 Sandra Panarello Kerns
Tom Meddaugh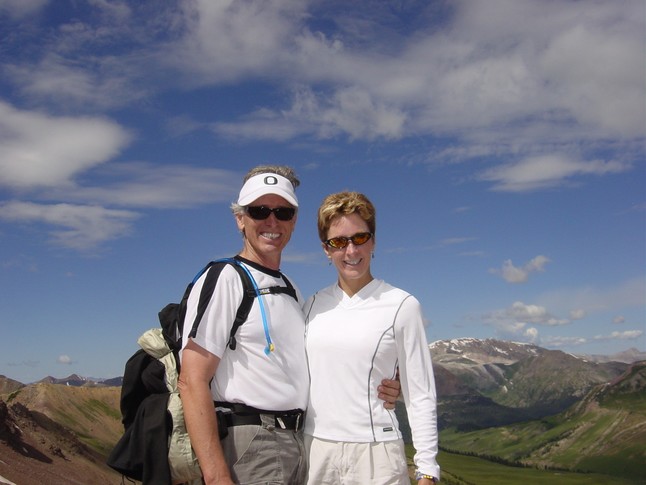 Chris and Susan Shipp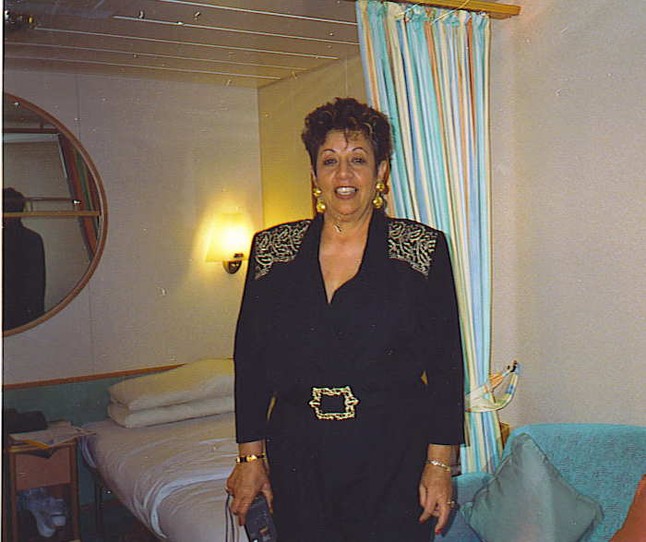 Pat Blazick Mussari
2011 REUNION IN FLORIDA
A gathering of a few classmates was arranged by Larry Bockar in March 2011 in Florida. Here are photos from the event: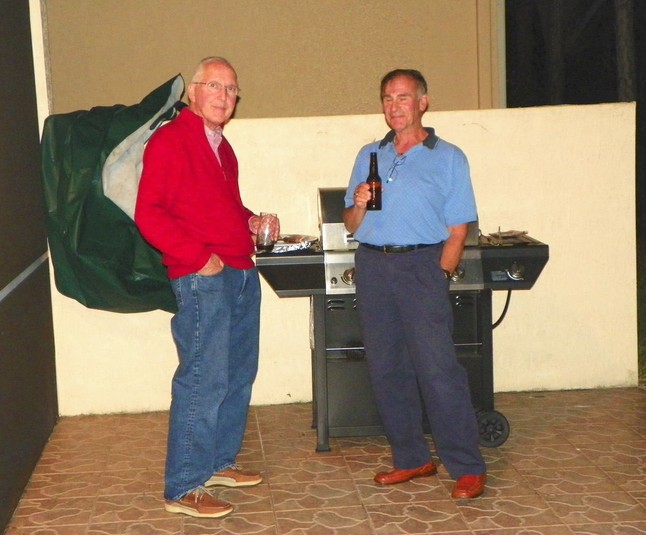 Alan Loeb, Mark Moses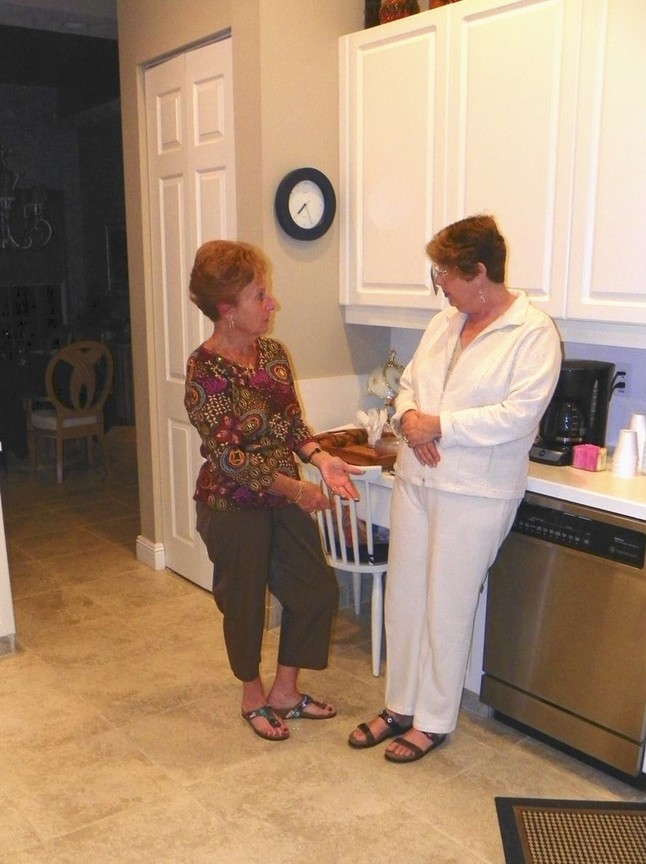 Bobbie Moses, Sheila Slutsky Hecht (NFA 1961)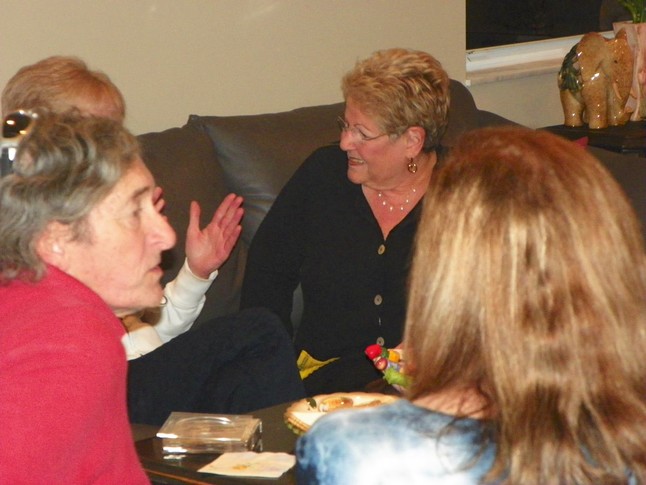 Larry Bockar, Iris Levine Salomon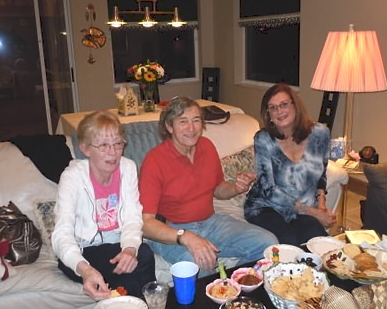 Mary Sherman Syverson, Larry, Sugar Cohen Loeb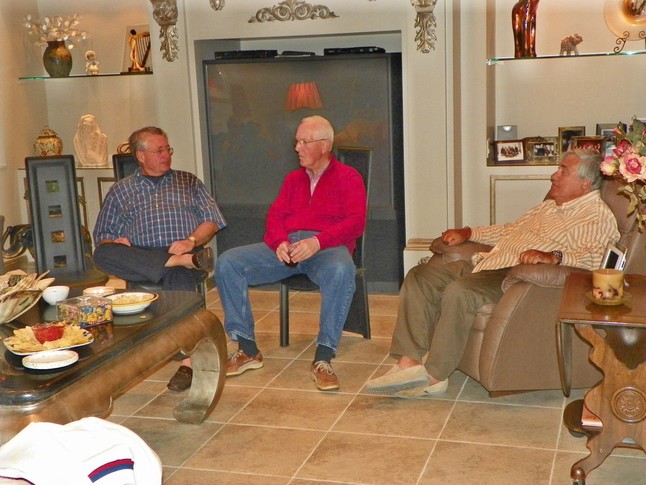 Stanley Salomon (NFA 1961), Alan, Phil Hecht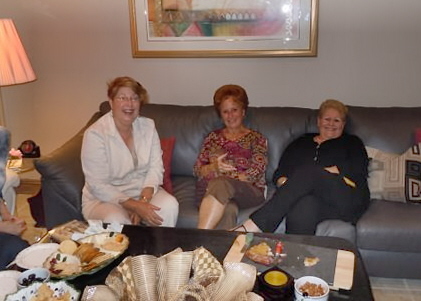 Sheila, Bobbie, Iris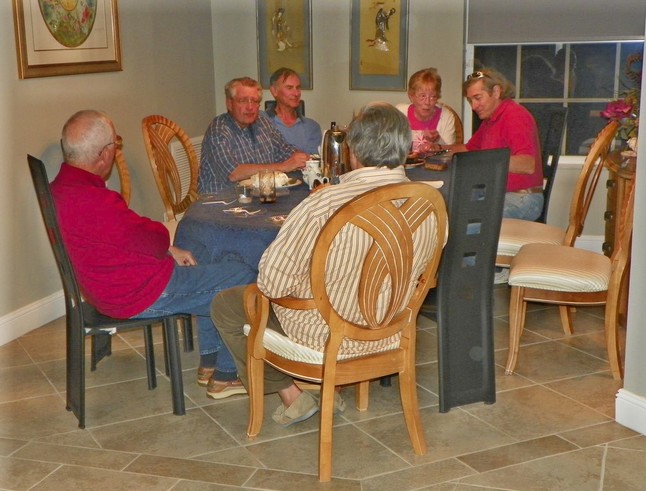 Alan, Stan, Mark, Mary, Larry, Phil
Ralph McKinstrie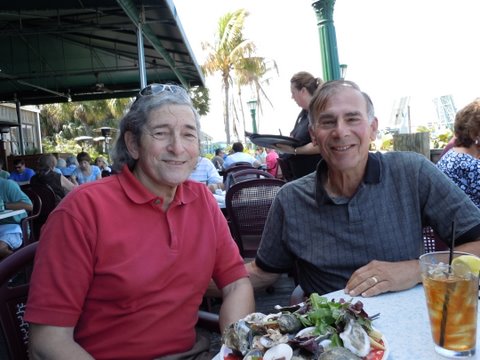 Larry, Mark