Memorial Page - NFA Class of 1960
Argenio, Carol Corwin
Carol Argenio Corwin, born May 13, 1942, died August 15, l988 in Newburgh after a courageous battle with cancer. Survivors include her parents, one brother and her husband Jack. __________________________________________________________________
Armour, Brenda Marino
We were informed by Brenda's son that she passed away in 2020 from cancer.
________________________________________________________________
Armstrong, George
George Samuel Armstrong, of Weeki Wachee, FL passed away September 13, 2016. He was retired from the Air Force and the Pasco County School System.
George was a member of the Patriot Guard Wing Nuts; brother of Bill. He enjoyed traveling and target shooting. He loved helping people and spending time with his family.
He is survived by his 3 daughters, Candace Osborn and her husband Rae of Land O'Lakes, Denis Ray and her husband, Allen of Crawfordville, FL and Tammy Brock and her husband, Dean of Land O'Lakes; brother, Edward Armstrong of Weeki Wachee; 5 grandchildren, Daniel Osborne, Jonah Osborne, Deanna Brock, Dalton Brock and Zackary Ray and a great-grandchild, Tatum Lynn Osborne.
________________________________________________________________
Atkins, Russell
Russell Atkins of Athens, NY peacefully passed away October 6, 2022.
Born and raised in Newburgh, the son of Russell Vernon Atkins and Marie Oakley, Russ now rejoins his sisters Beverly Atkins, Joan Glynn, and Virginia D'Aiutolo in peace and happiness.
Russ is survived by his devoted and loving wife Janet Atkins, his son Russell Thomas Atkins (Jessica) and his grandson Aedan Thomas Atkins, daughter Terry Doogan (Bruce) of Montgomery, and dozens of nieces and nephews.
A talented athlete and semi-pro baseball player in his youth, Russ graduated from Union College. During his professional career, he worked for Union Carbide, IBM, and ATT. An ambitious man, Russ also went on to run his own successful business, Engineers Development Systems, where he recruited top engineering students from all over the country to work for General Electric. Russ retired as a database developer for the New York State Office of General Services. In his spare time, Russ proudly supported his New York Yankees and New York Giants. He was an avid golfer, voracious reader, folk music lover, and lifelong lover of science. ______________________________________________________
Augustine, Barbara Flagler
Barbara Augustine Flagler of Newburgh entered into rest on February 28, 2022. She was born June 30, 1942, in Brooklyn, NY, daughter of Joseph and Lillian Augustine. Barbara married Thomas Flagler May 12, 1962. Barbara was a loving and caring wife of 59 years, mother, sister, aunt, and grandmother always there for everyone. The two most important things in her life were faith and family. Her smile, sense of humor and love will be missed. She is survived by her husband, Thomas Flagler, her six children, Tammy, Tommy, Maria, Christine, John and Teresa, sisters Lorraine and Joan, brother Joseph, her 11 grandchildren, and 10 nieces and nephews.
---
Ball, Gail "Gab" (Gail passed away while we were still in high school)
October 15, 1942 – May 29, 1960
Whenever I think of Gail Ball I see a tall spiritual figure with dark hair, sparkling eyes wearing a long flowing skirt. Gail was "a brain", musically gifted, good hearted and depicts the girl next door kind of kid. Her face glowed whenever she spoke of her out of town boyfriend who visited her frequently on weekends. Gail and I planned to attend Orange County Community College together. She did not understand why her mother insisted she matriculate at a local college when she desired to go away to school. All too soon we learned the reason. Gail had leukemia, and her parents wanted her close to home so they could care for her. Her time was limited, however neither Gail, nor her friends, knew of the severity of her illness and Gail continued planning her future. A group of Gail's friends, including Sugar Cohen Loeb, Gerry Shapiro Luloff and myself, visited her in an Albany hospital where her brother Dr. Richard Ball had privileges. We brought her a gigantic brown teddy bear that took all of us to carry it awkwardly from the parking lot, through the corridors, up the stairs, into Gail's room. It created so much excitement - Gail was delightfully happy to see us. We did not stay very long, because the nurse demanded that we leave, insisting that Gail needed her rest and firmly ushered us out. Finally, one of the parents shared the gravity of Gail's illness. A week later on May 29, 1960, Gail Aileen Ball, age 17, died in the hospital in Albany, just a few weeks shy of prom night and the graduation ceremony. After the funeral I recall that a shaggy stray dog refused to leave the Ball's front steps. Mrs. Ball attempted to shoo it away but the dog hung around. Gail's family established a scholarship fund in her memory at NFA and asked a group of her friends for their input as to what type of student should receive this honor. A bright deserving pupil planning to go into the medical field received the award at the graduation for the class of 1960. When I visit my parents in Cornwall, I pass the home in which Gail lived with her parents, Sylvia Lerner Ball and Marty Ball on Leroy Place. Her memory is revived and relived with every trip. (By Judi Harris Morse) _______________________________________________________________
Banks, Christopher "Kit"
Christopher A. Banks, of New York City died October 29, 2001 at his home. He is the son of the late Dr. Arnold S. Banks, M.D. and Jane V. Banks. He was born December 9, 1941, in Newburgh. Kit was a graduate of the Parson's School of Design in New York City. He was an accomplished Artist and Designer. Kit is the grandson of the late Percy E. Banks, MD. He is survived by his mother, Jane V. Banks of Newburgh; his sister, Dr. Susan Banks-Schlegel of Maryland.
__________________________________________________________________________________
Bardin, David S.
David S. Bardin, Sr, passed away July 28, 2022, at his home in West Oxford, PA. He was the husband of Joyce C. (Kemper) Bardin, his wife of 57 years.
Dave was born June 14, 1942, in Newburgh, the son of the late Patrick J. and Mary M. (Gage) Bardin.
Dave served in the U.S. Marine Corps. He retired in 2005 from P.H. Glatfelter. After retiring, Dave enjoyed working in security at Cross Keys Village.
In addition to his wife Joyce, Dave is survived by daughters, Michelle L. Rohrbaugh of Spry, and Nikki L. Bardin of Littlestown, son, David S. Bardin, Jr of Crossville, TN, 6 grandchildren, 8 great grandchildren, sister, Linda J. Wheeler of Hanover, and brothers, Stephen A. Bardin of Walden, NY, and Michael J. Bardin and his wife Diana of Oceanside, CA. He was predeceased by grandson, Adam Burbach, brother, Richard P. Bardin, and sister, Patricia A. Sharp.
Feiser Funeral Home, Inc, 302 Lincoln Way West, New Oxford, is in charge of arrangements. Memories may be shared at www.feiserfuneralhome.com.
___________________________________________________________________________________
Beck, Philip E
Beck, Phillip E, DOB: June 1, 1942.; Died February 4, 2006; beloved father of Jeremy (Wendy) and Meredith Beck; grandfather of Mackenzie and Julia Beck; son of the late Charles W. and Lena B. (nee Briggs) Beck; brother of the late Charles W. Beck, Jr.; survived by his former wife Jill Benker-Beck.
---
Bell, Bonnie Faurote
Bonnie M. Bell Faurote of Walden passed away on November 29, 2020 at St. Luke's Cornwall Montefiore Hospital. The daughter of the late Elmer and Mary Lyons Bell, she was born on February 1, 1942 in Newburgh. She spent her entire life serving and caring for her family. She will be dearly missed. Bonnie is survived by her husband, Robert E. Faurote at home; sons: David Earl and his wife, Gina, of Wallkill and Daniel Earl and his wife, Lisa, of Wall, NJ; daughter, Linda Medley and her husband, Wally, of Umatilla, FL; sister, Nora Hopper and her husband, Earl, of Newburgh; several grandchildren and great grandchildren, nieces and nephews. She was predeceased by her brother, James Bell.
_______________________________________________________________________________
Bell, Richard "Dick"
Richard Bell, a central office Technician for Verizon in Newburgh, died February 17, 2002, at St. Lukes Hospital. The son of the late Peter and Marion Gallagher Bell, he was born November 28, 1942, in Newburgh. Survivors include two sons, Richard P. Bell of Newburgh, Michael Bell of Newburgh; three daughters, Robin Deyo and her husband, John, of Newburgh, Darlene of Newburgh, Diana Lundy and her husband, Eric, of West Point; one brother, James Bell of Apex, NC.; one granddaughter, Dominite Lundy; one grandson, Kyle Deyo.
---
Besso, Joanne Reis "Joni"
November 6, 1942 – November 6, 1994
'No jive,' this Newburgh-raised girl had it all, many friends, a high school diploma, heading for college and the coolest wheels in town - a red and white 56' Chevy convertible.
In 1961 the Reis family opened and operated the Broadway Diner. Joni frequented the diner hoping to attract the attention of Michael Reis, one of the three sons. She sat at the counter, mustered up her best flirting techniques, and ordered cokes and cokes and more cokes. She could not get Mike's mind off business and onto her. One day she decided that desperate times calls for desperate measures and she slightly tapped the rear bumper of his car with the front bumper of her prized red and white convertible. At last Joni got Mr. Michael Reis's attention. They married in 1963, and had two darling daughters, Beth born in 1965 and Andrea in 1969.
Joni was sick for many years with Multiple Sclerosis finally succumbing to the awful disease on her fifty-second birthday, without ever knowing that she would eventually have two grandsons, Jake and Ben. All through her illness, she maintained her sense of humor and contagious smile. To this day when I think of Joni I see her beaming face.
Joanne Lee Besso Reis now rests in peace at Temple Beth Jacob Cemetery in Newburgh. Her spirit lives on among those who knew her and loved her. (by Judi Harris Morse)
---
Berkery, James "Jim"
James Berkery died January l5, 2005. The son of the late Leo and Theresa (Cassidy) Berkery, he was born April 2, 1943 in Newburgh. Survivors include his wife, Deanna (Lewis) Berkery, at home; daughter, Tina Nason, of Bunnell, FL; brother, Leo, of GA; sister, Mary, and her husband, Richard Irons, of Newburgh; and brother-in-law, Howard Cox, of Woodstock. He is survived by three granddaughters Shannon, Becky and Crystal; two great-grandchildren, Seven and Zahara. He was predeceased by his sister, Sheila Cox.

_________________________________________________________________
Berkery, Leo
Leo Berkery was born April 2, 1943 and passed away May 15, 2014, according to information we received from an internet search.

______________________________________________________________
Brosnan, Michael M
Michael M. Brosnan of Quincy, MA (born 1/28/43) passed away Feb. 7, 2012. He was the father of Lisa Streeter of Saugus and Stephen Brosnan of Medford; brother of Kevin F. Brosnan of Surfside Beach, SC, and Barry F. Brosnan and his wife Carleen of Salem; grandfather of Steven Streeter. Born in Winthrop, Michael worked for over 30 years as a manager for John Hancock Life Insurance Company. In his spare time, he enjoyed cribbage and softball. Burial is in Pine Hill Cemetery, Quincy.
_________________________________________________________________
Brown, Robert E.
Robert Emmett Brown, age 78, of Saranac Lake, died May 15, 2020 following a brief illness, at the University of Vermont Medical Center with his wife Pat by his side.
Born in Olean, New York, on March 16, 1942, he was the son of Emmett and Ruth (Underwood) Brown.
Bob was president of the debate team at NFA. He continued his education at Orange County Community College graduating in 1962 with an Associate Degree in Business Administration, Rider College, graduating with a BA Degree in Business Administration in 1964 and Syracuse University with a Master's Degree in Student Personnel Administration in 1965. Following graduation from Syracuse University Bob was employed at the NYS Alfred Ag & Tech College Student Services as the Dormitory Director from 1966-1969. He joined the North Country Community College Faculty in 1969 and worked there until his retirement in 1996 as a Student Services Advisor and Professor of Social Sciences, teaching Social Science and Anthropology.
Bob is a veteran of the United States Army serving as Sergeant 1st Class US Army from December 1966 to September 1968 and was stationed at the US Pentagon, Washington, DC, Department of Secret Intelligence. Bob was the first person in the United States to be notified that the USS Pueblo was captured by North Korean forces.
Bob was very active in his community serving as Past Master and Chaplain of Whiteface Mountain Masonic Lodge #789, past president and life member of Saranac Lake Fish and Game Club, and past president and member of Franklin County Federation of Fish and Game Clubs. He also served as the Franklin County Delegate to New York State Conservation, Council Member of the Region 5 Department of Conservation Advisory Board Community Delegate, served on the Local Prison Advisory Board and was a NYS Hunter Training Instructor, 45 plus years.
Bob married Patricia P. Patterson on June 19, 1965 in Cuddebackville, New York and together they shared nearly 55 years of wonderful companionship.
Although Bob and Pat never had any children of their own they were blessed with knowing, intimately, so very many of Bob's North Country students, many of whom they continued to share special memories with over the course of passing years.
Bob and Pat have been extremely active in the Saranac Lake community, having served on the All-America City committees and as the 1999 Winter Carnival King and Queen. He also very much enjoyed and was very proud of his work with the Riverwalk. Bob was featured on pages 10 and 11 of the book Adirondack Faces, by Mathias Oppersdorff, C.1991.
Bob loved hunting and fishing and his Adirondack Mountains. For him it wasn't necessarily about bagging that trophy buck or a massive bass, but the pure joy of watching wildlife, such as a turkey displaying for the favor of a hen. He eagerly anticipated daily visits from deer to his property, especially one affectionately named Clipppy.
Bob is survived by his wife of 55 years, Pat of Saranac Lake, one brother Emmett and wife Debbie of Pittsburgh, PA and several nieces, nephews and cousins.
Friends wishing to remember Robert Emmett Brown may make memorial contributions to the Local Masonic Lodge 789 Charity Fund or the Saranac Lake Fish and Game Club Youth Activities in care of the funeral home. Family and friends can also share their memories and sign the online guestbook at fortunekeoughfuneralhome.com. (Bob was my best friend in high school. He was such a mischievous and fun loving guy. We roamed the backwoods of Middlehope and had some great times. There are many dozens of nice stories about Bob at the website listed just above…Mel Lacey)
Buchanan, Anita Franklin
(Below is the obituary of Anita's husband from 2020. It shows Anita Buchanan as predeceasing him. We have been unable to locate a death notice nor an obituary for Anita. In a discussion with her son in 2015 we were informed of her very poor health. Therefore, it is our assumption that Anita, from our class, passed away between 2015 and 2020. She lived in Durham, NC for a long time.)
Family and friends must say goodbye to their beloved Robert Warner Franklin (Durham, NC), who passed away on May 4, 2020. He was predeceased by his parents, Jesse Franklin and Hazel Franklin; and his wife Anita Buchanan Reynolds Franklin. He is survived by his sons, Rodger T. Franklin and Robert "Bobby" S. Franklin.
_____________________________________________________________
Butwell, Justin R.
Justin R Butwell passed away on October 20, 2020. He was the son of the late Justin Butwell and Florence (Murray) Butwell. Justin was married to the love of his life, the late Mary Jane (DePew) Butwell. He volunteered with the Special Olympics, was a champion gymnast and diver, and performed at the World's Fair. Justin attended Marist College. He started his career as a programmer with IBM in 1965 and then worked several different positions as a computer architect. Over his 34-year career with IBM he was part of several teams that earned numerous American and International patents. Justin is survived by his children Deborah Jones of Newburgh; Lisa Argenio (Jerry) of Rock Tavern; Justin Butwell (Kim) of Salt Point, NY; Fred Butwell (Kelli) of Highland; grandchildren: Carly and Antonia Butwell; Jerry, Alyssa and Sydney Argenio; and Jonathan Jones. He is also survived by his brother Kenneth Butwell (Frances); his sister-in-law Lorelei DePew; his brother-in-law John DePew (Betty), and many beloved nieces and nephews. He was predeceased by his brother Robert Butwell, twin sister Florence Butwell, sister-in-law Sr. Frederick Mary DePew, C. S. JB. and brother-in-law Fred DePew.
___________________________________________________________________
Calyer, Sue Ann Burgard
Sue Ann Burgard died on January 6, 2013, in Winter Haven, FL with her loving family at her side. Born in Cornwall on October 16, 1942, she was the daughter of Joseph G. Calyer and Veronica Calyer Gillman. She is survived by her husband, George, four sons, Joseph Ruggerio and his wife Gioconda of Beacon, Kevin Ruggerio of Beacon, Steven Ruggerio and his wife, Laurie, of Newport News, VA, and Craig Burgard and his wife Vanessa of Buckeye, AZ. Sue is also survived by her grandchildren, Danielle Ruggerio, Jessica Ashworth, Aaron Ruggerio, Anissa and Alivia Burgard, one great-grandson, Noah Ashworth and her sister, Johanna Crisci. ______________________________________________________________________________________
Cammarata, Rosemarie Cavoli

Rosemarie Cavoli, of Waterford, NY beloved wife of Carmelo Cavoli, passed away on May 5, 2015 in Albany, NY with her loving family at her side.
Born in Villarosa, Sicily, Italy on December 17, 1942, she was the daughter of the late Biagio and Grace (DiCara) Cammarata. Rosemarie was married to Carmelo Cavoli on January 30, 1963, and the two shared a blessed union of love and devotion for over 52 years. Rosemarie was a loving and dedicated homemaker who tended to her family's needs with the utmost of love, care and concern. In her spare time she enjoyed crocheting, embroidery and crafts. In addition to her husband, she is survived by her children: Salvatore Richard (Mae) Cavoli and Robert Biagio (Kim Marie) Cavoli and her grandchildren: Carmelo Hassan Richard Cavoli, Nicholas Carmelo James Cavoli, Michaela Marie Cavoli and Alexander Robert Cavoli.
---
Campilii, Mary Jane Laganaro LaRocca
Mary Jane Laganaro La Rocca was called home to Heaven on April 20, 2012, after a lifetime of bringing love and happiness to everyone she touched. She was born July 15, 1942 in Newburgh to mother, Susie Laganaro. She kept close relationships with many friends she had made throughout high school. Mary Jane was a devoted and beloved daughter, and a wonderful wife, mother, grandmother, aunt and cousin. Mary Jane's home was a reflection of herself, a happy and comforting place for all who entered - a place where you were always welcome and always felt "at home". Mary Jane was an amazing woman with a beautiful and contagious smile. She was an avid writer of poetry, who often penned poems for friends and family that would be cherished and remembered forever. Mary Jane was happiest being with her family, especially her grandchildren. She loved to spend her free time in Atlantic City, playing the slots with her dear friend, Nancy Schaustal and niece, Toni Shaughnessy. Mary Jane is survived by her husband, Paul La Rocca of almost 50 years. She is also survived by her daughters, Susan Aulogia and her husband, Joe, Sherri O'Donnell and her husband, Michael; granddaughters: Alexandra O'Donnell, Sydney O'Donnell, Gabrielle O'Donnell and Sophia Aulogia, all of Newburgh. Mary Jane was predeceased by her mother, Susan Laganaro and her grandson, Dante Aulogia.
---
Christein, Albert
Son of the late Albert G. Christein Sr. and Edna (Peterkin) Christein, Al passed away in 2014. He was born May 12, 1943 in Bronx, NY. He married Margie J. (Stallings) Christein on June 6, 1965. Al retired from Central Hudson as an Estimator after 40 years and was recently employed with Manheim, NY Auto Auction. He proudly served with the U.S. Army as a Radar Operator, E-4, was a life member and served as past Chief of the Dan Leghorn Engine Co., was Assistant Scout Master with the Boy Scouts of America and was a life member of Black Rock Fish & Game Club. Al was a loving husband, father and grandfather who enjoyed hunting, the outdoors, and car shows. Survivors include his wife of 48 years, Margie; two sons: Eric Christein of Gardiner and Brian Christein and his wife, Suzanne Kolesnikoff of Montgomery; his sister, Catherine DeCerbo of Vero Beach, FL; and grandchildren: Jack Edward and Ella Grace Christein. In addition to his parents, he was predeceased by a son, Craig Albert Christein. ________________________________________________________
Cianfrogna, Louis
Louis Vincent Cianfrogna entered this life on November 2, 1942, and left us on October 17, 2009. In that time Lou never met a stranger. During and after high school he worked in construction and then served in the U.S. Air Force from 1960 to 1961. After serving his country he attended the University of Tampa, and then put himself through law school at Stetson University College of Law, graduating and becoming a lawyer in 1971. His distinguished legal career included numerous highlights, including serving as an Assistant State Attorney from 1971 to 1974; founding the Cianfrogna, Telfer, Reda, Faherty & Anderson, P.A. law firm, and in 1995 receiving the Florida Bar, 18th Judicial Circuit Pro Bono Service Award for rendering free legal services to those in need. More important than any of those accomplishments, was his ability to befriend anyone he found himself standing next to in any setting. He is remembered in many places by many people, all of whom were greeted by the familiar, "Hi, I'm Lou." Lou was blessed in life with an extraordinary family. He is survived by his wife Julie Cianfrogna; sister, Louise Schultz (Chuck); brother, Rick McKenzie; children, Louis Cianfrogna, III, Donna Cherry Rob), Genny Breslin (James), and Dr. John Roberts (Bonnie); seven grandchildren; and one great-grandchild.
---
Clark, Sandra Rose Bender "Sandy"
Sandra Rose Clark Bender, of Washingtonville, passed away September 8, 2005 after a courageous endeavor with cancer. The daughter of the late Thomas Clark and Helen Bennett Clark, she was born October 17, 1942. She was predeceased by her husband, Kenneth William Bender. Survivors include her sons, David Bender of Maspeth, NY, and Ryan Bender of Washingtonville; her daughter, Rachael Bender of New York City, her sisters: Gayle Clark Fedigan and her husband, Michael, of Newburgh, Mary Dawn Clark and Karen Mosca; her step-children, Jason Bender and Christine Donnelly. ________________________________________________________________
Coe, Helen Leary
Helen M. Leary of Wallkill, a longtime resident of the area, passed away May 9, 2023, in Kingston. The daughter of the late George Edward and Ruth Anna (Grief) Coe, she was born December 29, 1942 in Nyack, NY. Helen was a member of the Shawangunk Reformed Church, Wallkill. Survivors include her husband Michael Leary (NFA 1960), sister Carol Cotton, stepsons Scott Leary (and Tammy) and Michael A. Leary, nephews Chris Cotton and Mark Cotton (and his wife Laura), Grandson Zack Leary; Great Nephews & Nieces Mason, Connor, Amanda and Sarah Cotton and her church family.
_____________________________________________________________________
Cohen, Helene Loeb "Sugar"
Sugar Loeb of Boynton Beach, FL, passed away peacefully on May 23, 2023. Sugar was born on February 16, 1942 in Newburgh to Charles and Ruth Cohen. She was an only child, had a happy childhood and loved spending time with her family and friends. She was always the life of the party, loved to play cards and talk with her friends and family, and spend time with her grandchildren. After high school, Sugar attended college in New York City where she studied fashion. After graduating, she lived in the city and met her husband, Alan Loeb while visiting the Catskills. They were married for 49 years, and had two sons, Jeffrey and Jason. Sugar was a devoted wife and mother. She was always there for her kids, providing them with love and support. She is survived by her two sons, their loving wives, Jennifer and Aimee, and their children, Jace/Charles (15), Audrina (12) and Noah (9).
_____________________________________________________________________________________ Colson, James
James "Jim" Colson beloved husband, father and grandfather, entered into rest on February 24, 2019. The son of the late James Virgil and Estelle (Hapeman) Colson, he was born November 21, 1942 at West Point. Jim enjoyed a successful career as a salesman. He was an avid NY Rangers fan and enjoyed following sports his children were in. Jim loved to dance and listen to music. He had a big heart, a kind spirit, infectious smile and was always laughing. He is survived by his wife of 36 years, Patrice (Henry) Colson; his children: James Colson of Seattle, WA, Lisa Vitale (Ed) of Verbank, NY, Tim Colson (Emily) of Marlboro, Kelli Colson (Timothy Parker) of Portland, ME, Brendan Colson of New Windsor; siblings: Donna Grogan of Newburgh, Debra Earler of Newburgh, Jon Colson of TX, Diana Jazwinski of Newburgh; grandchildren: Tabatha Morgan-McMahon, Jude Kulak, Quinn, Jackson, Chase, and Clayton Colson; many beloved nieces and nephews; and well-loved by his sisters-in-law Judith Seymour, Deborah Graham (Bill) and brother-in-law Michael Henry. Burial is in Woodlawn Cemetery, New Windsor.
____________________________________________________________________
Connelly, Linda Riemer
Linda Ann Connelly Riemer was born in Newburgh on September 22, 1942 to James and Mildred Connelly. When you think of love, laughter, family and immeasurable strength think of Linda Ann Riemer. She was always proud to be from Newburgh. Linda passed away at St. Luke's Hospital on May 23, 2023. She lived a full life and wore many hats, but her favorite roll was as mother, nanny to her grandchildren, and as nanny Lizzy to her great grand babies. Family meant everything to her. She is survived by her four children: Walter James Dembeck and his wife Charlene, Michael Dembeck and his wife Darci, Timothy Dembeck and his wife Dawn, and her baby girl Brenda Jean Cathrall. She is also survived by her grandchildren Derek, Walter Jr., Ryan, Timothy Jr., and Jake and her great-grandchildren Logan, Michael Ronan, Hayden, and Logan. She will be dearly missed by her niece Bonnie Dembeck Ross as well as many other nieces and nephews. Her little dog Brady was her newest pride and joy and he will miss sitting with her in her chair. Linda worked for many years at Yellow Freight, as a dispatcher, in Maybrook. She then went on to fulfill her dream of opening her own bar/restaurant Jim Bradys in Montgomery. Linda created many wonderful memories for family and friends at her beloved Jim Bradys. She was always welcoming and the life of the party. After 25 years of owning the bar/restaurant she went on to retire. She spent time traveling, enjoying Sunday dinners with her family and friends, and creating many memories with her grandchildren and great-grandchildren. She loved the beach, especially Long Beach Island. She will be missed for her potato salad and her famous meatballs. Linda was predeceased by her husband Walter Riemer, her parents James and Mildred Connelly, her brother Tom and his wife Lucille Connelly, her Aunt Margaret, and her best friend Judy Brady.
__________________________________________________________________
Cook, Lewis (LC)
Lewis Franklin Cook, of 7115 Rodden Mill Court, Charlotte, NC departed this life on, August 13, 2018. Lewis was born on September 17, 1940.
He leaves to cherish his loving memories: one son, Joseph Baldwin; three daughters, Deanna Lewis, Angela Baldwin and Tina Cook; one brother, James Cook; twelve grandchildren and a host of other relatives and friends.
___________________________________________________________________________________
Courtney, Joan A
Joan A. Courtney entered into rest on July 4, 2010 in Newburgh. Daughter of the late George and Valerie Gibson Courtney, she was born on April 12, 1942 in Newburgh. Joan was a nurse at Wallkill Correctional Facility. She is survived by her lifelong companion, Richard Mills; brother, George Courtney, his wife Helen and their daughter, Allison of Newburgh; sister, Elizabeth Melone and her sons, Brian Frazer and Philip Melone of Little Egg Harbor, NJ. _____________________________________________________________
Curiale, James "Jimmy" James John Curiale, died April 2, 2003 in Laurens, SC. He was born on July 17, 1942. He was a veteran of the U.S. Marines and served in Viet Nam. Surviving are his mother, Mary Curiale of Barefoot Bay, FL; son, Vincent Curiale of Mentor, OH; daughter, Trisha Curiale of Hamilton, OH; brothers, Anthony Curiale of Rockingham, NC, and Robert Curiale of Hagerstown, MD.
---
Daniels, Peter
Peter (Pete) Chaloux Daniels of Hampstead, NC, passed away on April 18, 2019, at New Hanover Regional Medical Center. He was born in New Rochelle, NY on November 11, 1941, the son of Joseph Peter and Ruby Elizabeth Daniels.
He received an Associates Degree in Applied Science from Orange County Community College in 1962. Pete served in the New York Army National Guard for seven years and earned an honorable discharge in 1971 as a First Lieutenant of the 1st Battalion, 156th Artillery. He retired in 1994 as a Senior Lab Specialist after 30 years with IBM.
He was an avid golfer, enjoyed landscaping and loved the many dogs that were lucky enough to have shared their lives with him.
Survivors include his son, Scott Daniels of Marshfield, VT; and daughter Dana Clark of Fairfax, VT; and two very special people, AJ Smith of Hampstead, NC, and Julie Barnette of Hampstead, NC.
____________________________________________________________________________________
Davidson, Deanna Edith "Dee"
Deanna Edith Davidson, died May 10, 2002, in Andover, NJ. The daughter of the late Francis G. Davidson and Mabel Darline Young, she was born May 28, 1941, in Newburgh. Survivors include one brother, Darwin and his wife, Jacqueline Davidson, of Deer Isle, ME.
__________________________________________________________________
Day, Robert
Robert Day, a lifelong resident of Newburgh, entered into rest on August 24, 2019. The son of the late Frank and Mary (Cooper) Day, he was born March 6, 1942 in Newburgh. Bob graduated from Orange County Community College, and retired from Central Hudson Gas and Electric in Poughkeepsie where he was an accountant for over 30 years. Bob got pleasure from the simple things in life, going for walks, talking to neighbors, doing yard work and watching movies. He was always good for a laugh, and loved doing little things to show people he cared. He touched the hearts of everyone he met, and will be greatly missed by his family and friends. He was truly a special person. Bob is survived by his wife, Marlene Davis Henderson Day; son, William (Suzanne) Henderson of Newburgh; brother, Frank Day of Pocono Pines, PA; his loving grandchildren, Amanda and Lori Henderson; nieces, Susan VanAmburgh, Deborah Cottini, Karen Day and Marianne Southwell; nephews, Michael and Robert VanAmburgh, Richard Kress and Frank Day Jr.; cousins, Joanne and Bill Hoag and Anthony Dirago. In addition to his parents he was predeceased by his sister Betty Ransom, nephew Richard Ransom, brothers-in-law Robert VanAmburgh and Frank Ransom, and Mother-in-law Edith (LeeLee) Davis. As Bob would always say "Toodles".
_____________________________________________________________________
Dayton, Florence Amoroso
Florence L. Dayton Amoroso L. of Diamond Rock Terrace died October 1, 2020, at St. Peter's Hospital. Born and educated in Newburgh she was the daughter of the late Charles H. and Alma C. Leffert Dayton. She moved to the Troy area in 2006. Florence was employed at Mount St. Mary College in Newburgh and retired in 1999. She was a member of the Troy Senior Citizens and Wynantskill Senior Citizens. She was an animal lover, enjoyed computer games, Bingo and old movies and TV programs. Most of all though, she enjoyed spending time with her family and friends. Florence was the widow of Peter C. Amoroso who died in 2005. She is the mother of Karen A. Amoroso of Dover Plains; and sister of the late Charles R. Dayton and Nancy Ann Elliott (Robert D); sister-in-law of Gerard J. (Janice) Amoroso. She is the aunt of Robert C. Elliott of Brunswick, Thomas A. Elliott of Malta, Mark S. Elliott of Speigletown, Susan Valentino of New Windsor, and Thomas Amoroso of Westerville, OH. She is also survived by several great-nieces and great-nephews; as well as her cousin Stephen (Elaine) Leffert of Ormond Beach, FL. Interment is in Modena Rural Cemetery, Modena, NY.
___________________________________________________________
Dempsey, Robert
Robert A. Dempsey passed away passed away from complications following a surgical procedure on November 8, 2017, surrounded by his loving family at Waukesha, WI Memorial Hospital.
Bob was born in Newburgh on August 14, 1941. He served in the US Navy for four years on the USS Marion. After the Navy, Bob sold life insurance for Metropolitan Life. He moved to Milwaukee, WI and eventually sold property and casualty insurance. He owned his own agency for many years. Bob enjoyed golf, reading, cooking, spending time in Florida with his friends, hosting Thanksgiving and spending time with his family.
Bob will be deeply missed by his wife Barb, by his children; Mario Mussatti, Donna (Mike) Wallace, Maria (Mark) Gates, Lynda (Al) LeGrand and Kathleen (Matt) Fleming, his grandchildren Robert Mussatti, Garrett McCormick, Gina Mussatti, Cassie Mussatti, Matthew Gates, Rachel Wallace, Alex LeGrand, Megan Gates, Stephanie Wallace, Katie LeGrand, Mia Gates, Kyle Wallace, Grace LeGrand, Marin Fleming and Sam Fleming, and his great-granddaughter Adalyn. He was proceeded in death by his parents Robert and Alice Dempsey and his brother Sonny.
_____________________________________________________________________
Depew, Frederick
Frederick "Freddy" Albert Depew, Jr., of Newburgh, retired manager of Avis Car Rental and Past President of Depew Oil Company and lifelong resident of the area, entered into eternal rest on August 21, 2016.
Son of the late Frederick Sr. and Mary (Pesavento) Depew, he was born June 22, 1941 in Newburgh. He married his beloved Lorelei (Challandes) Depew on March 5, 1963 in Newburgh. Together they shared over 53 years. Lorelei survives at home.
Freddy was a devoted family man and friend to many. He enjoyed retirement with Lorelei and puppies in Shohola, PA and traveling in their RV. He was a member of Sacred Heart Church in Newburgh and the Knights of Columbus of Marlboro. Freddy enjoyed M*A*S*H greatly - he watched twice a night!
In addition to his beloved Lorelei, Freddy is survived by his children: Christopher Depew and his fiance, Christine DuBois of Poughquag; David and Wendy Depew of Newburgh and Paul and Karen Depew of Walden; grandchildren: Betsy Santacrose and her husband, Adam, Zachary Depew, Danielle Depew, Amanda Depew, Pauly Depew, Samantha Depew, Ian Depew, Jordon Depew, Nathaniel Depew and Stephanie Tranchina; great-grandchildren: AJ Santacrose, Sadie Depew and Isabella Santacrose; a sister, Sr. Olga Depew of Sisters of St. John the Baptist, Bronx, NY and a brother, John Depew and his wife, Elizabeth of Milton, NY; and several loving nieces and nephews and sister's and brothers-in-law.
He was predeceased by grandson, Joshua Frederick Depew; and sister, Mary Jane Butwell.
___________________________________________________________________________________
Derosia, Judith
Judy Derosia was born March 3, 1942. She died April 26, 2002 in Jacksonville, FL.
---
Diller, Congetta "Connie"
Congetta Diller of New Windsor, a retired Supervisor of Operator Services for Nynex in Peekskill and a lifelong resident of the area, died March 26, 1998, in Westchester Medical Center, Valhalla, NY. The daughter of the late Edward A. Congetta Orsino Diller, she was born Feb.16, 1942 in Newburgh. Survivors include brother, Edward W Diller Sr. of Port Jurvis; step-brother Terry E Diller of New Jersey; sisters, Jean Tallarico of Lady Lake, FL and Margo Sarvis of Newburgh.
---
Dockstader, John
John Dockstader of Hanover MD, died on March 19, 2021, after a long journey with lung cancer.
He is survived by his wife, Marsha Jackson; his sisters, Patricia Bloomer and Anne Dockstader of Newburgh, NY, his brother, Bill Dockstader (Nancy) of Buffalo, NY; his daughters, Sue Dockstader (Steen Mitchell) of Eugene, OR and Christine Dockstader (Barry Ritter) of Highland, MD; his granddaughter, Willow Ritter; his brother-in-law, Jim White of Baltimore, MD; thirteen nieces, nephews, grandnieces and grandnephews, and many close cousins and friends. He was predeceased by his parents, Gertrude (Flynn) and John J. Dockstader of Newburgh.
John earned his BA from Western Michigan University after completing two years at Orange County Community College, followed by an MA from New Paltz University and a PhD from the University of Maryland. He worked as a child and family therapist for the Mount Vernon Community Mental Health Center in Alexandria, VA.
John was a competitive distance runner starting in 9th grade, winning many races and setting course records during his career which extended through college and beyond. He placed 29th out of ~500 participants in the 1966 Boston Marathon. He continued his love for the sport by coaching high school cross country and track teams for decades, including 25 years at Meade High School in Anne Arundel County, MD.
Contributions to charitable organizations that support children, reduce hunger and poverty, care for animals, or promote cancer research would honor the values that John cherished.
_______________________________________________________________________________________
Dubose, Horace "Tony"
Horace Dubose, passed away on November 30, 2010 at St. Lukes Hospital. Horace was retired from the Mint at West Point and was a 63 year resident of the area. The son of the late Odessa Ballard-Dubose and Lawyer Dubose, he was born on March 19, 1942 in Charlotte, NC. Upon graduation from NFA, Tony joined the US Air Force and served four years of service to his country. He leaves Patricia Dubose, his loving wife of 38 years; sons: Demetrius Dubose of Newburgh, Anthony and Horace Dubose Jr. of Maxton, NC; daughters: Natasha Dubose and Monisa Price of Newburgh and Sharon Johnson of Raleigh, NC; sister, Laura Williams (Paul) of Salemburg, NC; brothers, Carl (Agnes) of Newburgh, John (Janice) of Newburgh; and eight grandchildren.
_______________________________________________________________
Early, George
George G. Earley of New Windsor passed away on December 31, 2017 at Westchester Medical Center, Valhalla, NY. The son of the late Kenneth C. and Anna Clouser Earley, he was born on May 23, 1941 in the Town of Montgomery. George was self-employed and owned George the Painter Earley. He also worked for many years as the bartender at Spruce Lodge in Coldenham. Survivors are his brother, Noel W. Earley and his wife, Margaret of New Windsor and sister-in-law, Dee of Georgia. He was predeceased by his brother, Kenneth. Burial is in St. Mary's Cemetery, Washingtonville.
____________________________________________________________
Elliott, Henrietta Cartwright (Rose)
Henrietta Rosaine Cartwright (Rose) was born in Newburgh May 25, 1942 to the Late Reverend Mitchell M. Elliott and Missionary Henrietta L. Elliott. Rose was predeceased by her late husband, James Baker. Rose retired from the State of NJ as a claims adjudicator for senior services in 2005 and relocated to GA to live with her family until her death (Jan 14, 2019). Among her accomplishments was the birth of her only son, Obiora A. Cartwright. Henrietta and attended the NY Executive Mgmt Institute, the New School of Supervisory Responsibility, Social Research, Budget and Financial Management. Rose graduated Magnum Cum Laude with a Bachelor of Arts Degree with a concentration in Urban Administration with honors from Queens College-University of NY. Rose was a trailblazer in her profession. She was the first and only African American Woman in Nebraska to hold the position of Coordinator for the Senior Companion Program. She went on to become the Medical Services Unit Manager with the State of Nebraska Department of Public Welfare. Rose loved her church Christ Fellowship in Elizabeth, NJ where she was a member of the choir. Music and Singing was one of her lifelong passions. Rose was a member of Tabernacle of Praise Church International until her death. Left to celebrate the memories of a life well lived is a son, Obiora Cartwright (Lawreida) of New Jersey; three grandsons; her aunt, Sadie Aragon (Fred) of Virginia; her uncle, William (Sonny) Hampton of Poughkeepsie; her siblings, Muriel McCoy (Alfonso) of Phoenix, AZ, Deborah Jackson (Andre) of McDonough, GA, Michael Elliott (Chris) of Wilmington, NC, and Crystal Smith (Seab) of Houston, TX; four nieces, three nephews, four great nieces, three great nephews, and a host of cousins and friends.
________________________________________________________________________________
Evans, James "Jim"
James Michael Evans of Fraser, CO, a finish carpenter died July 10, 1995 in Denver, CO. The son of Walter Evans and the late Florence Evans, he was born August 9, 1942 in Newburgh. He served in the Navy from 1960 to 1963. Survivors include his father and stepmother, Norma Evans of Walkill; his wife, Linda Evans; two stepsons, Zach Seay and Jeff Seay of CO, son James Evans of Long Island; daughter Lauren Evans of Long Island; brothers Robert Evans of Walkill and Walter Evans of Cragsmoor, NY; sisters Nancy Lee of Albuquerque, NM and Joan La Due of Belchertown, MA.
---
Evans, Walter "Walt"
Walter "Thor" Evans, Montgomery, NY died November 14, 2003. He was the son of Walter Evans and the late Florence Devereaux, and was born May 29, 1941 in Newburgh. Survivors include his father, Walter Evans of Sebring, FL; his wife, Catharine Paschall Evans of Montgomery; son, Walter J. Evans of Montgomery; daughter, Tracey and husband, Craig Ernst, of Marlboro; daughter, Holly and husband, Tim McKinney; daughter, Patricia Evans; brother, Robert and wife, Carolyn Evans; sister, Joan and husband, Frank LaDue; four grandchildren. He was predeceased by brother, James Evans; and sister, Nancy Hamill.
---
Finger, Linda Bedell
Linda Finger Bedell, of Starksboro, VT, passed away on August 15, 2022, at Burlington Health and Rehabilitation Center. She was born in Kingston, NY on August 21, 1942, the daughter of William and Agnes Finger.
As a young child she lived in Hurley and Newburgh. While her father served in WWII, she lived with her mother and grandmother in Lincoln, VT for two years. She moved back to Newburgh with her family but still spent many summer vacations at her grandmother's house in Lincoln. After graduating from NFA, she studied Liberal Arts at Centre College of Kentucky and then received her Associates Degree from Spencerian Business School. She spent several of her summers as a camp counselor for YWCA before beginning her career at Texaco, Inc. After a few different administrative roles, she moved to Jonesville, VT in 1976 and became a stay-at-home mom. In 1981 she began her 16-year career with IBM, retiring early in 1997.
While she loved all things animal, horses always had a special place in her heart. Many horses, dogs and cats were lucky enough to call her mom. She also enjoyed both her flower and vegetable gardens, often canning much of the fruits of her labor.
Survivors include brother, William Finger, Jr. of Lincoln: son, Scott Daniels of Richlands, NC; and daughter Dana Clark of Fairfax, VT.
____________________________________________________________________
Flemming, Ralph "Tom"
From: Jon Richard Flemming Email: jrf0711z@aol.com
Tom was my brother. He died in 1999 of ALS after 6 years with it. Tom had 2 children Molley and Brendan. He was in admissions (AST Director) at University of Albany for some 35 years and also was a teacher at Cornwall for a short time. Tom was a member of the key club at NFA and was a really good ball player in his early years. He graduated from OCC and SUNY Albany. I know he would have loved to live long enough to be with you guys.
---
Foster, John "Johnny Cake"
Posted by Jay Wexler 60 Response to the nephew of John Foster. As many of you know, I played music at times with him, and although we had separate bands, we were great friends. Each of our bands participated in a NY State Band Contest in Bath, NY in 1959. We had a great time there staying in a hotel for 3 nights. Neither of our bands won, but it was a very interesting event for us young folks. I can remember coming to NFA in the morning. Each day, Johnny was playing the piano and singing in front of the stage for at least 20-30 minutes. Often 50-75 kids were present to listen to him, and to get the morning started in high gear. They were fun times and I can remember them vividly. I hadn't seen Johnny again after graduation from NFA. Many years passed, and when I returned to Newburgh I heard the sad news that he had passed away. I attended his funeral at Ebenezer Church in Newburgh. Rev. Saul Williams was the pastor and gave a powerful and meaningful eulogy. Johnny had been very active in this church as a young boy, when he still lived in Newburgh. There were so many people attending the funeral. All the seats were filled and people over flowed out into the street. Tears flowed throughout the room as people remembered this great person. He was truly a musical genius who had perfect pitch. I don't know how he originally learned to play piano, but he did it so well. I never heard that he took lessons, and I believe he just taught himself. I'm not sure if he attended Julliard School of Music. I had the impression that he was on tour with Ray Charles when he died in England. It is possible he was with Roberta Flack as well. In any case, he was definitely in England playing piano and participating in various concerts. It was reported that he had a heart attack while on tour, and then his body was flown back to Newburgh. Johnny inspired me in so many ways, and I continue to have great memories of our days together. I believe that if he did not die so young and he had the opportunity to continue his career, he would have become a very famous entertainer, perhaps one of the greatest that Newburgh has produced. Even so, his short life and his music have touched the lives of countless people here and abroad.
---
Gaffney, Sherrill "Sherry"
It appears that Sherrill Gaffney passed away in Gastonia, NC (from an obituary published there on October 28, 2000). ________________________________________________________________
Gardiner, Barbara
Barbara Johansen MacDonald of Palmer Rd., died December 21, 2002 at home. She was born April 28, 1942. She was the daughter of Anna Lee (Slaughter) Gardiner of Wilbraham & the late Joseph Gardiner. She has lived in Brimfield, MA for the past 7 years and previously lived in Springfield and Wilbraham. She was a graduate of the University of Akron in Ohio, and received her masters degree from the State University of New York at Albany. Barbara was a Licensed Independent Clinical Social Worker and was employed as a school adjustment counselor for Chicopee Public Schools for 14 years, retiring in June 2001. Barbara's love in life was her children, nature, music and traveling. She saw the world and lived every moment to the fullest. She touched and inspired all who knew her. She is survived by her husband Dr. Robert MacDonald, a daughter Cindy and her husband Donald Gagnon of Wilbraham, a son Bill Baughan and his wife Dana Baughan of Sherman Oaks, CA. She also leaves 3 grandchildren; Joseph & Lindsay Gagnon of Wilbraham, & Luca Baughan of CA. In lieu of flowers it was Barbara's request that donations be made in her memory to charities which help children.
---
Giacoppo, Joseph
Giacoppo, Joseph, of Brooklyn pased away on June 27, 2011. Husband of Gloria and father of Christopher Giacoppo and Lisa Picciallo. Grandfather of Steven, Alyssa, Nicole and Michael.
Barbara Ciccarelli. Lewandowski wrote: Joe and his family, lived in an apartment over us on South Street, Goldberg's Pharmacy. Who knew when I met Joe's mom that we would have something in common years later. Billie Giacoppo and Sam Giacoppo lost their son Louis when Louis was 12 years old to Leukemia. They kept a photo of Louis on a table in their living room. I lost my son Nick at the age of 21. Here is another memory of Joe and his family - Joe's father gave me my first pair of roller skates. Sam worked for the railroad and found them on the railroad tracks and brought them home to me. They were a loving family....Barb ____________________________________________________________________________________
Giametta, Nancy D'Addio
Nancy Anne Giametta D'Addio entered into rest on January 5, 2021, with her children Michael and Janine by her side. She was born on November 24, 1942 in Newburgh to William Giametta and Gertrude Meyer Giametta.
Nancy retired as City Clerk of Newburgh, and prior to that, spent many years working for her father at Mid-Hudson Leather Goods. She was one of seven children: Patricia Inzerra, and brothers William, Kenneth and Robert Giametta. She was predeceased by her husband, Edward J. D'Addio, her brother John Giametta and her sister Leona Collins.
She is survived by her daughter Janine D'Addio DiVenuto and son Michael D'Addio. She had 7 beautiful grandchildren who she cherished more than anything: Jenna, Alexa, Marc, Alora, Gavin, Lily and Emma. She had a large extended family of nieces, nephews and cousins who she loved dearly.
When Nancy was not spending time with her children and grandchildren, she enjoyed gardening, fishing and taking walks around Chadwick Lake. A perfect weekend for her would entail listening to a local band with her many girlfriends and dancing the night away with her longtime friend Tony Cerone. Nancy enjoyed helping others and often bought the person behind her their meal at McDonalds.
______________________________________________________
Gray, Pat Beighley
Patricia "Pat" Gray Beighley, of Universal City, TX, was born on March 10, 1942 in New York City, to the late Margaret Gray and the late James Gray. She passed away on February 10, 2019 in San Antonio, TX. Pat served in the Air Force. She was the beloved wife of William Thomas Beighley, Sr. She is survived by her son, Tom Beighley and his wife Valerie; daughter, Alicia Hummel and her husband Mike; brother, Jim Gray; grandchildren, Erica Beighley, Breana Piles, Steven Piles, Lauren Salmon, Kodi Salmon, Brody Hummel, Brytnee Hummel, TJ Beighley, Lexi Beighley, Matthew Beighley, and Trinity Badding; and great-grandchildren, Kian Salmon and Evelina Salmon. Patricia loved her family beyond measure and will be greatly missed by all who knew her.
________________________________________________________________________________
Grieco, Dominic
Posted by Beverly Grieco: Dom A. Grieco, my brother, passed away 10/3/07 after a very long, hard fought battle with Fabry's Disease and bone cancer. Dom studied his disease to the point he knew more about it than some doctors. Dom and his wife of 42 years, June Sutton (Marlboro), were residing in Boynton Beach, FL at the time of his death. He was retired from Cisco Systems in San Jose, CA.
Dominick A. Grieco of Hull, MA and Boynton Beach, FL passed away on October 3, 2007, at Bethesda Hospice center in Boynton Beach, FL. He was born February 9, 1942 and was raised in Newburgh and New Windsor. He was the son of the late Alfred N. and Nickie Grieco, is survived by his loving wife June Sutton Grieco and his sister Beverly Grieco of Klamath Falls, OR. Dom was a graduate of Orange County Community College. He was an avid reader and was a computer and history buff. He worked at IBM as Director of Engineering in Burlington, VT, Kingston and Boca Raton, FL. He was also Vice President at Stratus Computers in Marlborough, MA. He then went on to Cisco Systems as Head of Production Assurance. Dom fought a gradually debilitating form of Fabry's Syndrome for almost ten years. Finally it was compounded by an even rarer cancer, a "pheo". Dom was uniquely interested in people, he was always on a first name basis with everyone from the Sr. VP to the custodian. He remained alert, curious and numeric all these years. A private service with June, Beverly, friends and Dom's two canine pals, Riley & Sudi, was held on the balcony of his condo overlooking the Ocean and Intercoastal Waterway, a place Dom loved to be sitting doing cross-word puzzles and reading. June & Beverly each released a ballon in his memory.
---
Grogan, Donald
Donald "Handyman" Grogan of Pine Bush, NY passed away on November 28, 2009. ________________________________________________________________
Handler, Allan "Al"
---
Hathaway, Elaine
In memory of Elaine Hathaway. Our friend took a journey to God, up-high. We'll always remember her friendly smile and pretend to be with her all the while. Her way of speaking we'll never forget, losing our friend was our only regret. Although she has gone to a much greater place, memories of her we'll never erase. For deep in our hearts there'll always abide, a loving friendship for our friend who died. (From our 1960 NFA yearbook)
___________________________________________________________________________________
Hatounian, Diana A. Mulqueen
The daughter of Alberta Gutkais and the late Sarkas Hatounian, Diana was born January 02, 1942 in NYC.She passed away on December 16, 2019.
Diana was a devoted mother & home maker. She was a fiercely independent and hardworking woman. Diana worked as a waitress at Howard's luncheonette in Montgomery. Her children remember her wonderful skills, cooking and costume making.
In her later years Diana worked as a home health aide and caring for her mother, Alberta Tenbrook Murtaugh, who survives her. Other survivors include her beloved daughter Tracie E. Mulqueen of Walker Valley, NY, sons John S. Mulqueen III and his wife Lisa of Montgomery, Troy P. Mulqueen and his wife Robin of Shohola, PA, six grandchildren Dylan, Kaitlyn, Brooke and John Mulqueen, Elise Babcock & Eryca Barth, sister Janice Corbo and her companion Bill Gamble of Newburgh, two nieces Nicole and Jennine Carbo.
She was predeceased by her father, Sarkas Hatounian & her companion Joseph "Pops" Pergolizzi.
---
Hill, William B
William B. Hill, died November 10, 2005 in New City, NY. The son of William B. Hill Sr. and Clara Anderson Hill, he was born February 25, 1940 in Newburgh. He is survived by his daughter, Angela Summers and husband, Frank, of Brooklyn, NY; stepmother, Angie Hill of Forestburg, NY; stepbrother, Bill Sipos of Monticello; and three grandchildren: Sharina, Tyleke and Kareem Summers.
________________________________________________________________
Homuth, Edda Hogancamp Eller
Edda Homuth Hogancamp Eller of Milton, NY died October 7, 2010, in Wappingers Falls. Born in Germany on November 29, 1941, she was the daughter of the late Ewald Homuth and AnnMarie Leesch Homuth. She was a bookkeeper, employed by Mid Hudson Patterns For Progress. Edda also worked for The Newburgh Pork Store for over 35 years. Survivors include her husband, Larry Eller of Milton; mother, AnnMarie Leesch Homuth of New Windsor; sons: Mark Hogancamp of Kingston, Michael Hogancamp of Jacksonville, FL, Gregg and Megan Hogancamp of Marlboro; sister, Uta and John Travis of Newburgh; brother, Udo and Patricia Homuth of Maybrook; granddaughters: Amanda, Alyssa, and Kiley Hogancamp.
____________________________________________________________________
Hoyt, Patricia Arbeiter
After graduating from NFA Pat graduated from OCCC as a Library Tech. Bob and Pat were married in 1964. Pat traveled all over the world with Bob as a military wife. She worked as a Librarian in Civil Service as well as raising a family. They retired to Florida in 1987. Pat had a stroke in 2013 but she never let that stop her. She had some serious medical problems started in May of 2022 which led to her passing. She was loved and will be missed. Survived By: Her husband of 58 years Bob, sons Robert B. and Vaughn C. Grandsons Sage, Nick, Alex and Granddaughter Sabre.
---
Innis, Dawn Marie Bell
Dawn Marie Innis Bell, a lifelong area resident died on May 30, 2010 in Poughkeepsie. Born in Newburgh on January 20, 1942, she was the daughter of Hugh W. and Anna Stevenson Innis. Dawn was a member of the Hopewell Reformed Church where she was very active with the Christ Care Group who offered her great support. She was a Brownie and Girl Scout Leader, as well as a 4-H leader. Dawn had been a secretary at West Point, the Hopewell Reformed Church and the Dutchess County Medical Society. She enjoyed gardening and knitting. On June 1, 1963 in Newburgh, Dawn married Norman D. Bell who survives. She also is survived by her children, Andrew Nelson Bell of Maysville, NC, Irene Marie DeWitt and her husband James of Red Hook and Brian Howard Bell and his wife Carol Kramer Bell of Poughkeepsie; grandsons, George and Michael DeWitt and Sam and Matthew Bell; brother, Dr. Robert Innis of Washington, DC; sister, Orene Innis of Newburgh; and her lifelong friend, Dorothy Camenga. ________________________________________________________________
Innis, Stanley "Stan"
We have found a record in the Jan 9, 1997 Ann Arbor, MI News that indicates Stan died in Clarkston, MI at age 54.
__________________________________________________________________________________
Janufka, Janice Dunn
Janice M. Dunn passed away July 8, 2017. Born in Newburgh, she received her Associates Degree in Nursing from Vassar Brothers Nursing School in Poughkeepsie, and her Bachelor's degree in Nursing from Bloomfield College.
Janice was a wonderful, caring person in both her professional and family life and was happy to have experienced the special blessing of being a grandmother. She loved to travel and visited several European countries. Her favorite was Switzerland.
Predeceased by her parents, Frederick and Marian (Lucas) Janufka; brother, Gary; sister, Marianne and her daughter, Dawn Marie. Janice is survived by her beloved husband of 53 years, Richard of Allentown, NJ; sons, Erik of Robbinsville, NJ and Gavin of Brick, NJ; grandchildren, Joseph of Edison, Emma and Emily of Robbinsville, NJ and Estella and Gavin of Brick, NJ; and sister, Jean of Orem, UT.
---
Johnson, Nancy McClellan
McClellan, Nancy M., of Galloway, NJ died on July 9, 2013 surrounded by her family, after a courageous fight against cancer. Nancy was born in Henderson, NC. She was the ninth child of thirteen born to Rev. John and Katie Johnson. Nancy attended elementary school in Henderson until her family relocated to Newburgh. She met her husband, Luther McClellan, while he was stationed at Stewart Air Force Base. They were married in 1964 and from this marriage, they had two daughters, Laverne and Lisa.
The family moved to Pleasantville, NJ in 1971, where Nancy completed Richard Stockton College with a Bachelors Degree in Business Administration. She worked for the State of New Jersey, Department of Community Affairs. She retired after 29 years of service as Supervisor of the Atlantic County office for Section 8 housing.
Nancy accepted Christ as her Savior at an early age in Henderson, NC. She previously was an active member of Mt. Pleasant Baptist Church. Nancy was a loving and caring lady. She was a person who was true to her word, she always did what she said she would do. She wasn't afraid to speak her mind or stand up for what she thought was right. She loved her family, her community, and her Lord and Savior, Jesus Christ.
Nancy is survived by her husband, Luther; daughters, Rev. Laverne McClellan of Egg Harbor Township, and Lisa (Michael) Wentt of Arlington, TX. She also leaves a step-daughter, Marsha Bullock of Antioch, TN; sisters, Sarah Purnell of Atlantic City, Mary Lou Reid of Anderson, SC, and Dardanella Russell of Newburgh; and brother, Joseph Johnson of Bronx. She also leaves a granddaughter, Clarissa.
___________________________________________________________________________________
Judson, Richard
Richard C. Judson of Kingston and formerly of West Hurley died June 9, 2010 at Benedictine Hospital. He was born in Newburgh, son of the late Roy and Rosie Bell Judson, Sr. Richard received a Certificate of Achievement from Ulster County Community College. He served in the Air Force from 1960-1964. Richard moved to West Hurley in 1971 where he raised his family. Richard was a former constable for the West Hurley Police Dept. For 10 years, he was employed by Trailways in Kingston. Surviving are daughters, Jodi Judson of Saugerties and June Eillenberger of Oregon; brothers, Roy Judson, Jr. of Hurley and Gerald Judson of Newburgh; granddaughter, Nikki Green.
Comment from classmate Mike Kowalick: Richard Judson was a friend of mine. When we graduated in 1960 we joined the U.S. Air Force together on the buddy system and both went to basic training at Lackland AFB Texas in Oct 1960. In December I got assigned to North Truro AFS in North Truro, MA on Cape Cod. Richard got assigned to the Azores (Islands) near Spain and Portugal. Never saw him after that. ____________________________________________________________________ Kania, Mary F. Gibson
Mary F. Gibson of New Paltz, formerly of New Windsor, died March 11, 2013 in New Paltz. Born on February 4, 1943, in Corwall, she was the daughter of the late Frank J. and Elizabeth M. (Geysen) Kania, Sr. She married Bruce Gibson who preceded her in death. Prior to retirement, Mary was an office manager at Gibson Enterprises in New Windsor.
Surviving are sons, Frank E. Kobes of Walden and Charles J. Kobes of Odessa, TX; sisters, Catherine Kania of St. Petersburg, FL and Lorraine Muollo of Wallkill; brother, Frank Kania, Jr. of Berkshire, NY; granddaughters, Fallon and Tara Kobes of Odessa, TX and Nicole Kobes of Walden; grandsons, Frank Kobes, Jr. of Walden; Josef and Jack Kobes of Odessa, TX.
________________________________________________________________
Knapp, Richard
Richard C. Knapp, II of Jefferson Valley, NY passed away on August 24, 2019. He was born in Newburgh on May 19, 1942, the son of the late Richard and Evelyn Knapp. Richard was a graduate of Marist College with a BA degree in Math. Richard worked as a Technical Writer for several financial organizations as well as IBM. He met Judith McMenamin on a "blind-date" in 1976, built a loving relationship for 6 years, and married on October 2, 1982. Richard was an avid reader of Clive Cussler thrillers and loved solving the hardest Sudoko puzzles he could find. His favorite pastime was periodically visiting the casinos and keeping his winnings in his left pocket. He also loved competing with Judy in a good game of Scrabble and then teaming up with her in playing Shuffleboard against their rivals. He was a positive presence at Grace Church and participated in Ministries that included Grace Choir as one of their bass voices, as well as the Altar Guild and as a Counter of Church donations. Rich and Judy lived a full life, always on the go and traveled to many countries and states via airplane as well as cruises. He was nicknamed and affectionately called "Ricky" by his daughter and nieces and when he was lovingly greeted with a "Hi Ricky" he always beamed back with a happy grin. In addition to his wife Judith, Richard is survived by his children Rich Knapp, Lisa Gradziel and her husband Keith. Dawn McMenamin and her husband Bill Mazzoli, Marc McMenamin and his wife Nicole. He is also survived by his grandchildren Marc, Brian, Mina, Cori, Michael, Alicia, Alex, Toni, and Michael as well as many nieces, nephews, other beloved family and good friends. He was predeceased by his grandson Robert, and his Uncle Harold and Aunt Dot.
______________________________________________________________________________
Kniffin, Gary L.
Gary was born August 31, 1942. He passed away July 19, 2011. He lived in Montgomery. _______________________________________________________________
Laddick, Barbara Ann Lawrence
Barbara was born April 23, 1942 and passed away on October 27, 2017 after a long battle with cancer. She graduated from The School of Nursing, Misericordia Hospital in 1963 (Bronx, NY). Barbara finished her career at Putnam Hospital in 2006 with 25 years of service (43 years total as a Registered Nurse) where she was well known and adored welcoming newborns into the world. Her husband, John, and two sons, Timothy, Christopher and wife Yvette, all reside in the Putnam/Dutchess area. Barbara's brother, Bill Laddick, resides in Orange County.
_________________________________________________________________
Laganaro, Lynda Russell
Lynda Laganaro Russell died October24, 1988 after a short illness. Born October 6, 1942, she was the daughter of Gertrude Russell and the late Livingston Russell, and the wife of John T. Laganaro. Survivors include her widower, one son Ricci Laganaro, one daughter Danine Laganaro, her mother Gertrude Buzzell, one sister Barbara Higby.
__________________________________________________________________________________
Leifheit, Barbara Watters
Barbara Leifheit Watters of Newburgh, a lifelong area resident, entered into rest on October 13, 2018. Daughter of the late Herman and Edith (Terwilliger) Leifheit, she was born on October 27, 1941 in Newburgh. During her school years she enjoyed attending Hi-Y dances with her friends. In later years she enjoyed reconnecting with her childhood friends and spent many hours planning class reunions at their monthly luncheons and outings. A longtime member of the Town of Newburgh Volunteer Ambulance Corps, Barbara later became a Chief Dispatcher. She worked for Medical Arts Pharmacy for 25 years as a delivery driver. Barbara was also active with Girl Scouts of America. She is survived by her sister, Betsy Leifheit of Newburgh; daughters, Cara Butler of Eagle, ID and her three sons, and Susan Mancinelli-Small of the Town of Newburgh; son James J. Watters III of Newburgh; grandchildren: Danielle Small Sorvillo and husband, Sal of Wappingers Falls, Jennifer Small and partner, Matt Fredrickson of Hagerstown, MD and Thomas M. Small Jr. of the Town of Newburgh; son-in-law, Thomas M. Small, Sr., of the Town of Newburgh; great grandchildren, Luca Sorvillo and Eloise Fredrickson. Barbara was predeceased by James J. Watters Sr., and her former husband Anthony Mancinelli, Jr. Burial is at the Orange County Veterans Cemetery in Goshen.
Mackey, Joyce McDonough
Joyce K. Mackey McDonough, of New Windsor, entered into rest on June 14, 2014 with her family by her side. The daughter of the late Harold and Margaret Mackey, she was born on March 6, 1942 in Newburgh. She was a devoted mother, grandmother and great grandmother. She is survived by her children: sons William H. McDonough of Myrtle Beach, SC and Michael McDonough of Montgomery; daughters Patricia A. Groom and Kelly McDonough of New Windsor; siblings: Doris DeCrosta of Newburgh, Robert and his wife Isabella Mackey of Newburgh, and Ruthy Lake and husband Bruce of SC; grandchildren: William, Ryan, Shane, Tracy, Brian, Jessica, Adam, Nicole, Mikey, Kelsey, Ashley and Patrick; great granddaughter: Myiaah. She was predeceased by her sister Alice Riss, and brothers Frank and William.
---
Maher, Michael V.
Michael V. Maher died March 12, 2006 in Newburgh. Son of the late Vincent and Elizabeth Maher, he was born May 13, 1942 in Newburgh. He is survived by his wife, Barbara Thayer Maher, whom he married on June 17, 1962; son, Michael Maher and his wife, Magrit, of Newburgh; daughters, Michele Newcomb and her husband, Keith, and their children, Jessica Elizabeth and Kevin Michael, all of Newburgh, and Melissa Maher and her daughter, Tegan Thayer Maher, of Newburgh. He was predeceased by his brother, Robert Maher.
---
Mahood, Clifford
Clifford William Mahood, of Newburgh, a lifelong resident of the area and Executive Regional Sales Manager for Kinray in Whitestone, NY, was welcomed into Heaven into the arms of his mother and mother-in-law on August 13, 2015. The son of the late Clifford Alexander and Helen (Cables) Mahood, he was born in Cornwall. Cliff enjoyed his many travels around the globe, especially to Ireland. He was very proud of his Irish Heritage and passed down information of the Mahood name to his children and grandchildren. What Cliff loved most, however, was sitting and relaxing, talking and visiting with family and friends. His dynamic personality was evident upon your first meeting with him, making him friends wherever he traveled. His family and friends were extremely important to him. Cliff was compassionate and selfless, always putting others first, the perfect gentleman. We all knew that at any time he would be standing with us in good times or in times of need. He was our "rock", his inner strength of which we could always draw upon, making us stronger in return. He was first class from start to finish, his poise and dignity never wavered even during times of extreme hardship. Cliff has taught us much, and we will always have his life lessons to draw upon. We all know that even in his absence we will still feel his strength and support in our lives. He will be greatly missed but never forgotten. Survivors include his wife, Helen; daughter, Susan Benedict, son-in law, Duane Benedict of Newburgh; son, Michael Mahood, daughter-in-law, Joan Mahood of Wallkill; daughter, Lori Miller of New Windsor; daughter, Lynn Kirk, son-in-law, Jerry Kirk of New Paltz; sisters: Patricia Scott & Sharon Mahood of FL, Ginny Eckert and brother-in-law, John Eckert of Newburgh, Elizabeth MacNear of Newburgh, brother-in-law, Lee VanNess of FL; grandchildren: Dillon & Dustin Benedict, Matthew Clifford Mahood and Ian Joseph Kirk. In addition to his parents he was predeceased by his sister, Irene VanNess, mother and father-in-law, Vincent and Louise Guariglia; mother-in-law, Helen Hammond, brothers-in-law, Robert Scott & Stanley MacNear; and niece, Susan McMahon. ___________________________________________________________________
Maklary, Alberta Visconti
Alberta M. "Cookie" Visconti died on December 26, 2015 in Greenwood, IN. She was born on January 1, 1943 in New York City to Joseph T. Maklary and Margaret Bathory Maklary Pearsall. She is preceded in death by her parents; brother, Joseph Z. Maklary; and her husband, Robert A. Visconti, whom she married May 3, 1969. Her ashes were interred at the family plot in St. John Cemetery in Middle Village, Queens, NY. _________________________________________________________________
Markuson, Carol Cummings
Carol Markuson Cummings was born on October 14, 1942 and passed away on October 27, 2021. She was preceded in death by her parents, Mildred and Harvey Markuson.
After graduating from NFA, Carol obtained degrees in Education at the State University of New York at Albany. Carol enjoyed a full career as a teacher of High School at the Wappingers Falls Central School District, before pursuing additional degrees in Social Work at Adelphi University. She also served as an adjunct Professor of Psychology at the Culinary Institute of America and Mount Saint Mary's College. Upon retirement, Carol embraced volunteerism, donating her time to organizations, such as Habitat for Humanity. Carol was also a long-time parishioner and choir member of the United Methodist Church of Cornwall, NY.
Carol is survived by her sons; Paul Cummings, of Newburgh; Matthew Cummings and his wife Sara Cangelosi, of Brooklyn, NY; two granddaughters, Avery and Aila Cangelosi-Cummings; and her brother, Stephen Markuson, of Oneonta, NY.
In lieu of flowers, donations may be made in Carol's honor to Meals on Wheels of Greater Newburgh.
A memorial service will be held from 4-7 p.m. on Friday, November 5th, at Brooks Funeral Home, Newburgh, NY. To send a personal condolence please visit www.Brooksfh.com.
Martino, Margaret Conrad, "Cookie"
Margaret R. Martino Conrad, of New Windsor, a lifelong area resident, entered into rest on October 21, 2012. Daughter of the late Joseph J. and Margaret M. (Simpson) Martino, she was born July 15, 1942 in Missouri. Margaret worked as a secretary at various places, including Mt. St. Mary College, before retiring. She will be remembered for her love of reading, and being a dedicated fan of the New York Yankees. Survivors include her husband, Edwin A. Conrad, Sr., whom she married on November 23, 1963 in St. Mary's Church in Newburgh; children: Laura J. McHugh and her husband, Hugh, Catherine M. Younes and her husband, Donald, and Edwin A. Conrad, Jr., and his wife, Patricia; sister, Ann Bewick; sister-in-law, Jill Martino; grandchildren: Kellie and Amy Younes and Christopher Conrad. She also was predeceased by brothers, Patrick Heffernan and Robert A. Martino.
---
Masker, Constance (Sansevieri)
In searching for an address for Constance we came across this record:
Angelina Palmer, age 85, of New Windsor, NY, died on March 1, 2009 in Saugerties, NY. She was predeceased by her daughter, Constance Sansevieri. Then we found this death record for Constance Sansevieri: Birth date - Sept 16, 1942 Death date Sept 4, 2006 Death residence locality: Twin Lakes, Kenosha, WI 52181 ________________________________________________________________
Maute, Frederick E.
Frederick E. Maute, Esq. of Newburgh, died on June 10, 2005. He was born on September 29, 1942 in Elizabeth, NJ to Frederick and Margaret Maute, Sr. He graduated from Union College with a Bachelor of Science degree in 1964 and went on to earn his Juris Doctor from Fordham University in 1969. Fred married Victoria Santagada of Newburgh in 1966. Survivors include his children, Emily Elizabeth Maute of Arlington, VA, and Suzanne Learce and husband, Scott Lord, of Garden City, Long Island; his devoted companion, Carole Seneca; mother, Margaret and husband, Joseph Zoldak, of Florence, SC; sister, Joyce D. Smith of Florence, SC; grandchildren, A.J. Lord and Jack Lord.
---
Masterson, Karen Ryan
Karen Ryan a resident of Newport, RI, formerly of Montgomery and Newburgh, died on February 9, 2008. Born on October 31, 1942 she was the daughter of Floyd B. Masterson and Dorothy (Burns) Masterson. Karen grew up in Newburgh where she married John "Jack" Ryan on September 4, 1960. They purchased a large 18th century farmhouse on Borden Road in Montgomery where they raised their three children. Jack and Karen developed an interest in sailing and were members of The Chelsea Yacht Club. In 1998 they retired to Perry Street in Newport, RI. Karen is survived by her husband of 47 years Jack; children: Anne Green and her husband Malcolm of Mississauga, Ontario, Michael Ryan and his wife Maria of Scottsdale, AZ, and Kate Lyons and her husband Steve of Bloomingburg, NY; grandsons: Benjamin, Nicholas and Timothy and step grandchildren: Steven and Stephanie.
____________________________________________________________________________________
McAllister, Maggie
Maggie O. McAllister was born on December 18, 1942 in Durham, NC to the late Bishop David R. McAllister and Evangelist Maggie McAllister. Her family migrated to Newburgh, NY in 1950. Maggie became a second level manager of executive secretaries at IBM in Franklin Lakes, NJ. She was ordained to the ministry in 1998 by the Calvary Full Gospel Family Church. On January 22, 2017 Maggie entered into eternal rest. She was known as the "Songbird" and loved to minister in song with her anointed voice. She was also a great administrator and executive assistant to her pastor. Bishop Chandler Owens, a guest speaker for the MLK annual celebration, said after her rendition of How Great Thou Art, "Who can preach after an anointed song like that?" Maggie also loved to encourage people to achieve their best in life with her wisdom and extensive knowledge of the scriptures. After her mobility became an issue, she used her phone to minister and encourage people every day. She leaves to Celebrate her life, her brother, Rev. Nelson McAllister of Newburgh; sisters, Evg. Letitia Melvin of Lumberton, NC, Rev. Shirley Rich-Bagget (Thomas) of Godwin, NC and nephews: Rev. Kenneth McAllister (Brenda) of St. Paul, NC, Vincent McAllister of Nashville, TN, Christopher McAllister of Newburgh, James Washington of Newburgh, Charles McAllister (Beth) of Newburgh, Jason McAllister (Vanessa) of Newburgh, and Markus McAllister (Gigi) of Baltimore, MD, George Monroe of Lumberton, NC; nieces: Alice Watkins (Eugene), Cassandra Washington of Newburgh, Deborah, Lyn, Mone't Walker of Newburgh, Linda Henderson of Newburgh, Priscilla Crandle of Wilmington, NC, Dorcas Brown and Letitia Myers (Hefla) of Newburgh, Candace Melvin of Lumberton, NC; God-daughter, Willa Wilson of Poughkeepsie. Maggie, also affectionately known as "Baby Sister", was predeceased by brothers, James Kelso Washington and David Ralph McAllister; sister-in-law, Phyllis J. McAllister; and brother-in-law, Johnnie Melvin. Interment is at Cedar Hill Cemetery, Middle Hope.
---
McCarter, Albert "Al Capone"
---
McKinstrie, Ralph
Ralph William McKinstrie Sr. of West Palm Beach, FL died on March 3, 2019.
The son of the late William G. McKinstrie and the late Anna Burke McKinstrie Martin, Ralph was born July 20, 1942 in Newburgh. Ralph grew up on the corner of Lander and Farrington Streets where his parents owned a grocery store until 1963. A young Ralph worked in the store and delivered groceries throughout the neighborhood with his wooden wagon. He worked for Miron and other lumber companies for many years as a salesman and cost-estimator, even after moving to Florida in 1984.
Ralph is survived by his brother, George R. Martin III of Poughkeepsie; his sons: Dan McKinstrie of Blue Spring, MO and Ralph McKinstrie Jr. of Walden; his daughter, Matlida Garrison of Walden and his first wife and best friend, Dianne McKinstrie of Walden. Grandsons include Daniel, Ashley and Christopher McKinstrie in CO, Matthew McKinstrie of Walden; Bill and Christine Thompson of OH, Jason and Caitlin Thompson of PA, Casey and Dora Sorg of CT, Gary Steinard, Jr. of AZ, Justin Garrison of SC, Kyle Steinard and Russell Garrison of Walden. Granddaughters include Heather McKinstrie Muller of Wallkill, Kayla Garrison of Newburgh, Kathy Thompson Caston of Florida and Karen Garrison of Walden. Ralph boasted 16 great-grandchildren.
Ralph was predeceased by his parents and step-father, George R. Martin Jr.; his sister, Heather McKinstrie Chum and brother, William Jr., both of Deltona, FL; grandson, Bryan Steinard of Walden.
_____________________________________________________________________________________
McMurtrie, Clifford "Cliff"
Clifford McMurtrie of Newburgh, a longtime area resident, entered into rest, December 23, 2004 in Newburgh. Son of the late Clarence and Pearl Steel McMurtrie, he was born March 26, 1940 in Bayonne, NJ. Survivors include his brother, Clarence and his wife Geraldine of Newburgh.
---
Meade, Mona Juras
Mona Juras of the Town of Newburgh, entered into rest June 19, 2014. Daughter of the late James and Effie Decker Meade, Mona was born February 8, 1942 in Newburgh. Mona was a senior member of Storm King Power Squadron and of the Marlboro Yacht Club. She was outgoing and vibrant, a great friend to all, fabulous cook, seamstress and seller of floral arrangements, and a wonderful grandmother. Survivors include her son, Robert J. Juras and wife, Paola of Marlboro; daughter, Darlene Vinski and husband, Paul of South Salem, NY; grandchildren: Robert and Juliana Juras, Mirada and Kyle Vinski; brother, James Meade of Coldenham, and sisters: Gertrude Curtis of Walden and Janet McCauley of Cornwall. Mona was predeceased by her husband, Andrew J. Juras Jr. ____________________________________________________________
Melick, Charles
Charles T. Melick of Long Valley, NJ passed away on February 1, 2013. Charles was born in Cornwall to the late Charles and late Elizabeth Melick. He lived in Long Valley for the past 9 years, was previously of Tewskbury. Charles was a civil engineer for Melick-Tully Associates in South Bound Brook, NJ. He was a car enthusiast and enjoyed reading car magazines. Most importantly, he was a great family man. Charles is survived by his beloved wife of 50 years Mary Ann (Madonia) - (also NFA Class of 1960); 3 daughters Susan Benton and husband John of Point Pleasant, NJ, Debbie Melick of Manalapan, NJ, and Barbara Schroeder and husband Rick of Long Valley; 2 grandchildren Matthew and Jessica Schroeder; and many other loving family members. He was predeceased by his brother Frederick.
---
Charles T. Melick, 70, of Long Valley, NJ passed away on Friday, February 1, 2013. Charles was born in Cornwall, NY to the late Charles and late Elizabeth Melick. He has lived in Long Valley for the past 9 years and was previously of Tewskbury and grew up in Newburgh, NY. Charles was a civil engineer for Melick-Tully Associates in South Bound Brook, NJ. He was a car enthusiast and enjoyed reading car magazines. Most importantly, he was a great family man. Charles is survived by his beloved wife of 50 years Mary Ann (Madonia); his 3 daughters Susan Benton and husband John of Point Pleasant, NJ, Debbie Melick of Manalapan, NJ, and Barbara Schroeder and husband Rick of Long Valley; his 2 grandchildren Matthew and Jessica Schroeder; and many other loving family members. He was predeceased by his brother Frederick. The visitation, funeral services and interment will be held privately by the family.Meneely, Joan "Joanie" Zuzhowski
Joanie Meneely Zuzhowski, passed away on July 26, 2002 in Ortley Beach, NJ. Born to Mary (Scheneman) Meneely and the late John Meneely on April 26, 1942 in Newburgh. Joanie married Leon Zuzhowski on June 30, 1963 in Newburgh. She is survived by her husband Leon.
---
Messina, Peter "Pete"
From Pete's brother Tony in 2017: Peter was my young brother, he was teaching High School in Highland Falls. He had gone to Ecuador on a student exchange program when I was working in the UK, then went to Catholic Univ. in Washington, DC. Then went to Ponce Univ in Puerto Rico. Also New Paltz and I think Columbia in NYC. I will try to find the clipping of the obit in what used to be the Newburgh News.
____________________________________________________________________
Miele, Joseph Patrick, "Joe"
Joseph Patrick Miele went to be with his Lord and Savior unexpectedly on January 15, 2019. Joe was born on St. Patrick's Day, March 17, 1942 in Newburgh. Quite the birth date for an Italian boy! Joe was a beloved husband, devoted father, grandfather and great-grandfather. He is survived by his wife Judy; son Joseph (Lisa) Miele; daughter Diane (Tom) Byrnes; and son David (Ann) Miele. Joe is also survived by grandchildren Nicholas Miele, Jessica Curtis, Amy (Brian) Brownell, Katie (Dan) Rice, Sarah Miele, Liz Miele; great-grandchildren Victoria Gaddy and Victoria Reyes-Miele. He was preceded in death by his grandson Anthony Miele; and great-grandson Baby B Brownell; parents William and Anna Miele; sister Annette (Carlo) Saturnelli. Joe retired from IBM, Mid Hudson Valley, after 30 years. He was a member of St. Timothy's Catholic Church and enjoyed golfing, poker with his buddies, playing games with his grandchildren and great-grandchildren and traveling with his wife of 57 years. Joe and Judy have enjoyed life in The Village of Palo Alto, The Villages, FL since 1999. ______________________________________________________________
Miller, Gerald "Jerry"
Gerald D. "Jerry" Miller Jr. passed away on March 30, 2023, at Albany Medical Center after a brief illness. He was born in Newburgh, the son of the late Gerald and Louise (Pittz) Miller Sr. Jerry worked as an iron worker in the New York City area for many years. He served in the U.S. Navy from 1962-1965, part of the time aboard the USS Saratoga. He was the past commander of the former VanDeeLoo-Miller American Legion Post #1022. Jerry is survived by his longtime companion of over 30 years, Gail Mogul; and his cousins, Judy Pittz Albert and Eugene Pittz. Jerry was known for his wit and humor evidenced by one of his last quotes "I'm an uncomplicated man who is going to die from complications." His family wishes to thank the Albany Medical staff, especially B-2-ICU and the Red Team staff at the Albany VA Hospital. Online condolences may be offered at www.danielkeenanfuneralhome.com
___________________________________________________________________
Mink, Janice E.
We have information that Janice passed away December 29, 2007 while living in North Salem, NY. The SSN given for her was issued in the Newburgh area. Her birthdate is listed as April 14, 1943.
Born: April 14, 1943 Died: December 29, 2007 NY10560 (North Salem, Westchester County)
Mocko, George
George Joseph Mocko of North Fort Myers, FL died July 10, 2013 in Cape Coral. He was born to the late George E. and Olive (nee; Armour) Mocko on May 21, 1942 in Newburgh. George moved to SW Florida in 1994. He was a past President and life member of Middle Hope Fire Department. He is survived by his wife of 45 years, Ann; son, Scott (Alex) Mocko; daughters: Melissa (Don) Nelson and Debi (Tim) Bewick; grandchildren: Ryan and his fiance, Roxana, Donald, Matthew, Danielle, George II, Alexa, and Scotty. _________________________________________________________
Moffett, Neill
Gordon Neill Moffett, CDR., USN (Ret.), of Camden, ME, passed away August 27, 2011 in Boston surrounded by his family. The son of the late Samuel and Sarah Thompson Moffett, he was born in Ballymena, Northern Ireland.
Neill was a graduate of SUNY at New Paltz, and Pensacola Naval Aviator training. He served his adopted country for 23 years including 2 tours of duty in Viet Nam on the USS Oriskany and in the Republic of Viet Nam where he received many decorations, including the Air Medal and Bronze Star with Valor. In Maine, Neill was a member of the Mid-Coast Sports Car Club. Survivors include his loving wife, Valerie of Camden, ME; son, Alexander (Martha) Moffett of Providence, RI; daughter, Alison (A.J.) Klaus of Frederick, MD; brother, Nigel (Sandra) Moffett of Middletown; sister, Patricia Moffett of Newburgh; and grandchildren, Eva Klaus and Nicholas Moffett; as well as relatives and friends in the U.S., Northern Ireland, England and France.
________________________________________________________________
Mustillo, Michael
Michael J. Mustillo of Seymour, TN passed away March 1, 2009. He was born in Newburgh and served 4 years in the U.S. Navy. He retired from Wappingers Central School System and enjoyed 5 years of retirement in Gulf Springs, FL before moving to Seymour, TN. Survivors: Wife of 35 years: Celia Mustillo. Sons: Michael D. Mustillo, David Matthews. Daughters and sons-in-law: Constance and Robert Holyfield, Sharon Post, Julie and Bruce Gasper, Anna and Steve Kinsley; 16 grandchildren and 6 great-grandchildren.
________________________________________________________________
Newman, Mary Jane
Mary Jane Newman went home to God on February 22, 2018. The daughter of the late Frederick H. Newman Jr. and Leila Wilsey Newman, she was born August 24, 1942 in Newburgh. Mary Jane earned her BS from LadyCliff College 1979, her MS from the University of Bridgeport in 1982, her MPA from New York University in 1986, and her MA from Archdiocesan Catechetical Institute at St. Joseph's Seminary in Dunwoodie in 1989.
Mary Jane was a faithful parishioner of her beloved St. Patrick's Church where she served as Lector, Eucharistic Minister and Choir Member. She was active in Cursillo and REC (Residents Encounter Christ), and was a volunteer at NCPA. She was employed in the Laboratory at St. Luke's Hospital for 38 years, 17 as the manager, then became the Director of Religious Education at St. Patrick's Church for 18 years.
Mary Jane extends profound thanks to her very good friends who, in lieu of family, have always been there, guided and supported her. Most of these are part of her St. Patrick's family whom she loves beyond measure. Special thanks and eternal gratitude to Fr. Sam Taylor who was the driving force behind her conversion to Catholicism. Profound thanks to Msgr. John Budwick, mentor, spiritual director, soul brother, but most of all, friend. Thanks also to Fr. Fernando Hernandez, friend and colleague who has touched her heart. Many thanks and appreciation to Dr. U. Patel and Dr. K. Joseph for their expertise and guidance during her illness. And acknowledgment to Dr. Stuart Liederson, physician, confidant and friend - remember how much God loves you.
Survivors include sister, Beverly Foster of South Carolina. She was predeceased by her brother, Dirk Wood of Las Vegas. Burial is in Cedar Hill Cemetery, Newburgh. _____________________________________________________________
Nocton, Richard "Rit"
We understand Rit died in 1961 of cancer.
A note from Mark Moses: Rit attended West St. School and North Junior High. His father worked for one of the Newburgh banks. He lived on Fullerton just below South St, close to NFA. Rit was active in the Glee Clubs and was a quiet guy. He was in Mr. Brown's class with us.
---
Oestrich, Joan
In doing a web search we found this information:
William (Bill) J. Rhoades, Sr. of Plattekill, NY, died December 4, 2009 at his residence. Mr. Rhoades was born December 5, 1939 in Newburgh. He was the son of the late Francis Henry and the late Alvina Mary (Raz) Rhoades. He married Joan Anne Oestrich in 1960, in Newburgh. She predeceased him on January 31, 1991.
In addition, this appears on Bill Norvell's NFA yearbook site:
Submitted by Joan Anne Oestrich 1960 <Cheryllee60@gmail.com> on 05/Jan/2014 My Mom Joan passed from cancer in 1991, 2 months before she would have turned 50 years old.
_______________________________________________________________
Olsen, Daniel
Daniel J. Olsen died September 24, 2012 in Newburgh. Mr. Olsen was born January 29, 1942 in Newburgh. He is the son of the late Daniel and Barbara (Flynn) Olsen. Dan was retired from IBM. He is survived by his wife: Vivian Sicolo Olsen at home, son Daniel Olsen and his wife Jennifer of Montgomery and daughters Jennifer Olsen of Newburgh and Christine Weeks and her husband Tom of Lockport, sister Linda Gordon and granddaughter Julia James.
---
Orr, Howard "Butch"
Birth: Aug., 1942 Death: Jun. 22, 1995
Howard and this contributor were co-workers at the New York State Thruway where he was a Heavy Equipment Operator in the Highway Maintenance Department based at Newburgh and later at the East Fishkill maintenance sections. Butch was married with several children and lived not far from the main entrance to the Stewart Airport. He was the owner of a large motor home and delighted in spending his free time sightseeing in it with his family. He injured one of his legs at work one day and though it didn't appear to be a serious injury at the time (I was working with him when the injury happened) it apparently was much more serious than originally believed. The injury led to a period of time when he was required to stay off the leg and keep it elevated. Eventually, the leg began to swell up and Butch was admitted to St. Luke's Hospital in Newburgh for treatment of Phlebitis. It had been my intention to stop at the hospital to say hello after work one day but on that day I was assigned to a job in which I got particularly dirty, and by the end of the day I was in no condition to do anything other than go home and shower. A visit to any place, particularly a hospital where sanitary conditions were of particular importance, was out of the question in the condition that I was in when leaving work. When I arrived at home, before jumping in the shower, I phoned Butch at the hospital to let him know that I would not be visiting that afternoon and the reason for the change of plans, and I mentioned also that I'd try to reschedule my visit for the following day. He sounded upbeat when I talked to him and even mentioned that he was apparently doing well enough that the doctors may be releasing him from the hospital the following day, mentioning that if I was going to visit that day I should check before coming to see if he was at the hospital or at home. Shortly before seven o'clock the same evening, only three hours after I had spoken to him on the phone and while Butch's wife was visiting, a blood clot apparently broke loose in his injured leg, traveled to his heart and Butch's life ended in a matter of seconds.
---
Overbey, Gayle
Gayle and I became friends just before starting in seventh grade at North Junior High. The night before school started, we talked on the phone, debating whether or not to carry a purse on that first day of school. (Such were the worries of thirteen-year-old girls in 1955.) After graduation from NFA, Gayle attended Purdue University in Indiana. While there, she met her future husband, William (Bill) English. They were married soon after she graduated from Purdue in 1964. In April of 1972, Gayle suddenly became ill and, sadly, died shortly thereafter. Her sisters were also NFA graduates: Virginia in the class of 1958 and Dian in the class of 1961. Dian Overbey named her daughter "Gayle," in memory of her sister.
(Contributed by friend and classmate Carol Weiss)
Comment from Peter Berlowsky: She was a brilliant student who spent her senior year in Germany as an exchange student.
_____________________________________________________________________________________
Pacella, Carl Richard
Carl Richard Pacella of Sarasota, FL passed away on December 18, 2021. Carl was born August 7, 1940.
---
Peggy L. Pape Jackson, Byhalia, MS died Jul 3, 1977. Born June 30, 1942 in New York, she was the daughter, of Ralph and Constance (Sheehan) Pape. She was a member of Claibourne Advent Christian Church. In 1965 she married James H. Jackson, who survives. Other survivors are daughters, Brenda, Tammy, Jayme, and Wendy; brothers, Thomas Pape, Kingston, Daniel Pape, Las Vegas, NV and a sister, Mrs. Mary Lloyd, Gardner.
---
Patterson, Charles
Charles Edward Patterson Sr., entered into rest on January 17, 2011, in Newburgh. The son of the late William and the late Allada Terwilliger Patterson, he was born January 14, 1942 in Newburgh. Charlie began his career in the family business, Highland Ice Cream. After that, for 30 years he owned and operated Charles Patterson and Sons Painting, as well as operated the Newburgh Paint and Wallpaper store in Newburgh. Survivors include his wife of 48 years, Marion Lake Patterson; brother, George of Newburgh; sons: Charles Jr. and wife, Lauri of Highland, William and wife, Stacy of Highland Mills, and Timothy and wife, Catherine of Cornwall-on-Hudson; grandchildren: Jack, MacKenzie, Lily, Timothy and Kate. He was predeceased by brothers: William, Ralph, and Kenneth. Charlie will be remembered for his friendly, kind, and warm manner to everyone. _________________________________________________________________
Patterson, Jean ______________________________________________________________
Pavlik, James
James "Papa" Pavlik, of Newburgh, a retired hairdresser with Artemis Hair Salon and a former Sales Rep for Vac. Corporation and a 50 year resident of the area, entered into rest on July 25, 2017 at Kaplan Family Hospice Residence, Newburgh. The son of late James & Helen (Priamo) Pavlik, James was born in Newburgh on June 1, 1942.
On December 15, 1962 James married his wife, Joanne in Newburgh. Joanne predeceased James. James was a member of St. Mary's Church, Montgomery.
Our father will be greatly missed. He brought so much joy and laughter to anyone who knew him. You couldn't help but to have a blast when you were with him. He was an admired hairdresser and an avid doll collector which fueled his love of shopping and decorating: anything creative! All our Love Forever and Always "Papa"! Love Us, Daughters, Brother, son-in-laws, and his dear friends, especially Jimmy and Lee.
Survivors include James' beloved daughters, Jo-Ann Ruscitti of Montgomery and Lori Carrasguillo of New Windsor; son-in-laws, Dana Ruscitti of Montgomery and Luis Carrasguillo of New Windsor; his Brother, Mike Pavlik of Montgomery; and sister-in-law, Linda Pavlik of Montgomery.
__________________________________________________________________
Pitts, Carol Glauvin
Carol Lee Pitts Gauvin of Marlboro passed away on September 3, 2020 at her home. Carol was born in Newburgh on September 12, 1942. She was the daughter of the late George H. Pitts and Dorothy Mae Yeoman. She married Pierre J. Gauvin. Carol was a Bookkeeper/Accountant for the McQuade Children's Foundation. Carol never judged anyone. She was accepting and always willing to help anyone in the lower hudson valley. Survivors include her husband Pierre at home, her daughters; Danielle Gauvin and Wendy Davis, her sister Linda Stureski, 7 grandchildren; Michala Canosa, Ayda Canosa, Jayson Steinard, Brittney Davis, Michelle McNair, Erika Hall & Destiny McNair and 5 great grandchildren.
Plumstead, Mary Ann Hotaling
MaryAnn (Plumstead) Hotaling, Receiver of Taxes for the Town of New Windsor, passed away on January 10, 2011 in Newburgh. Daughter of the late Egbert C. and Mary Sutton Plumstead, she was born July 21, 1942 in Cornwall. MaryAnn was a devoted mother, grandmother and aunt who loved fiercely and was loved by so many whom she considered her adopted family. She enjoyed collecting recipes and was an experienced chef and baker of delectable treats that she never failed to share with her family, friends and co-workers. MaryAnn enjoyed spending time with her family and friends, whether by enjoying the flowers in the garden, having cook-outs on the patio, adoring and pampering her cats, Wookiee and Ariel, playing games or by just sitting by the fire having coffee and a good chat. One of her greatest joys she once said was derived by being surrounded by those that she loved and seeing them happy. All Holidays were a remarkable time of great celebration in her home; beautifully filled an abundance of love, decoration and food. She was a thoughtful shopper who found great joy in finding special gifts for her family and friends who without fail were always in her heart. She was completely devoted to her children and her grandchildren, supporting them in every capacity by attending their concerts, theatrical performances, baseball games, school functions, and church events, always encouraging them to pursue their passions and follow their dreams. She was well-known for her charitable nature, generosity and helpful community-minded spirit and took great pride in helping others in need. She donated her time and energy to many causes including the Town of New Windsor Food Pantry, Senior Citizen Proms and by volunteering for the town's recreation department at the Summer Concert Series in New Windsor. Mary Ann was a great supporter of the arts and arts education; a common sight in the audience of a multitude of performances, productions or events in the area. Her drive to bring Just Off Broadway, Inc., a theatrical company, where her son, Richard, got his start was her latest passion. She was truly elated for the company's prospects to return to the area and wished to encourage her fellow residents to be excited as she was and support the company that brought so much joy and laughter to her life.
MaryAnn was a certified member of the New York State Association of Tax Receivers and Collectors and Secretary and Treasurer Orange County Tax Receivers Association. She also was a member of the Orange County Republican Committee. MaryAnn loved the Town of New Windsor and its residents. Being such a family orientated woman, she was driven to maintain the safety and quality of our community. She served on the Beautification Committee to ensure the attractiveness of the town was maintained and was instrumental to the Holiday Committee who decorate the town with cheerful, festive decorations for the holidays. She was a supporter of and helped coordinate the planting of the memorial trees around New Windsor Town Hall. MaryAnn served as treasurer of the New Windsor Special Events Committee and was a driving force behind New Windsor Community Day, working tirelessly organizing the highly successful event. She organized the New Windsor Neighborhood Watch Group and was an avid supporter of the New Windsor Volunteer Fire Department. She will be greatly missed and an inspiration to all who knew her. We know her loving soul will live on within us always.
She is survived by her children, Helene Hotaling-McCaffrey of Putnam Valley and Richard C. Hotaling of New Windsor; grandchildren, Patrick R. McCaffrey and Victoria E. McCaffery of Putnam Valley; sister and brothers-in-law, Patty and Butch Heller of New Windsor, Norma and Ronny Hotaling of New Windsor. ____________________________________________________________________
Powles, Carol Ayers
Carol K. Ayres of Moundsville,WV died August 2, 2016 at Bishop Joseph Hodges Continuous Care Center, Wheeling. She was born September 28, 1942 in Newburgh daughter of the late Raymond and Caroline Montfort Powles.
Carol was a former Nurse's Aide at the Orange County Health and a Home Health Care worker. She was a former member of the Our Lady of Hope, Newburgh and a former majorette for the Continental Fife & Drum Corps and the Hudson Valley Drum Corps. In addition to her parents she was preceded in death by her companion: Harry Brady and great granddaughter, Shelby Lynn Chambers.
Survivors include daughters: Christine Ayres and Carole Stillwell both of Moundsville; son: Charles (Irene) Ayres of Wheeling; brother: Raymond (Nancy) Powles of New Hampshire; eight grandchildren: Daniel, Anna, Crystal, Mary and Raymond (Tabitha) Ayres, James Henry, Jessica (Chris) Chambers and George Blake, Jr.; seven great grandchildren: Joshua and Madison Henry, Jada Blake, Cheyenne and Tristyn Chambers, Ryliegh Matthews and Aaron Beaver; nephew: Raymond Powles, III and nieces: Stephanie and Wanda Powles.
________________________________________________________________
Preuss, Howard
Howard E. Preuss of New Windsor, entered into rest on November 26, 2011 in Newburgh. Son of the late Howard and Josephine Boeninger Preuss, he was born on September 1, 1941 in Huntington, NY. On September 23, 1982 he married Betty Barrett Preuss, who survives at home. He served in the U.S. Navy and was an electrician with the International Brotherhood of Electrical Workers. Howard "Pop" was our unassuming "Gentle Giant". His convictions, sound advice and authority were respected by family and peers alike. As long-time friend, Al Deyo stated, "Having Howard as a friend made me feel like I was a better person". As family, we were blessed to have this time together. In addition to Betty, his wife of 29 years, he is survived by daughters, Pat O'Brien of Milford, PA and Tracy Sustmann of Newburgh; grandchildren, Matthew Gardner and Paxton Carlson; great-grandson, Michael Gardner; and sister, Janice Preuss.
__________________________________________________________________________________
Ramey, Dolores Bernard
Dolores Ann "Dee" Bernard of Newburgh passed away September 27, 2019 at Vassar Brothers Hospital. The daughter of the late Frank and Mildred (Maraday) Ramey, she was born on January 2, 1943 in Suffern, NY. Dee's sweet smile and gentle nature touched the hearts of everyone who knew her. She was a blessing to us all and will be dearly missed. Dee is survived by her best friend and soul sister of 45 years, Anne Marie Ghiotti of Newburgh; loving Goddaughters Brie Ghiotti of Newburgh, Raquel LeDonni of Knoxville, TN and Danean Rodriguez of Clintondale, NY; as well as many cousins and friends. In addition to her parents, Dee was predeceased by her husband, Thomas Allen Bernard.
____________________________________________________________________________________
Randolph, Patricia Raszcewski
Patricia A. Randolph Raszcewski of Newburgh was called home to God on March 22, 2019. She was born in Newburgh on May 22, 1941. Daughter of the late Myron F. and Frances Randolph. Patricia married the love of her life at St. Raphael's in Glasgow, MT on April 23, 1966. She lived in Sherman, TX for a brief time before returning home to Newburgh. She was a member of Club 60, Newburgh. Patricia served as President of the VFW 1161 Ladies Auxiliary in the Town of Newburgh from 2013-2018. She enjoyed family vacations in Rhode Island, and casino trips with the VFW/ Catholic War Veterans was a monthly highlight. Patricia's happiest moments were spent with her family, friends, and pets. Patricia is survived by her loving husband, John S. Raszcewski, at home; her son, John S. Raszcewski III, wife Michelle of Meriden, CT; her daughter, Laura P. Cobey, husband Jim of Newburgh; Grandchildren: Garret Cobey, Cameron Cobey, Patricia Cobey, Colin Cobey all of Newburgh, Olivia Raszcewski and her new grandbaby on the way, John David Raszcewski of Meriden, CT; her brother Edward R. Randolph of Lagrange, NY; her sister Jeanne Colavito of Plattekill; her cousin and namesake, Patricia Cygler of Rahway, NJ; and Dorothy Platt of Chesire, England, her steadfast friend and pen pal since 1954. She is also survived by many cousins, nieces and nephews.
_________________________________________________________________________________
Randzin, Bruce
Bruce G. Randzin of Wallkill passed away on February 19, 2020, at his home with family by his side. Born February 16, 1942 in Passaic, NJ, he is the son of Mary and Louis Randzin. Following graduation from NFA he attended Orange County Community College and then continued with the University of Pennsylvania, majoring in business and graduating with honors with a bachelor's degree. He worked for the family business at Randzin Electronics until his father's death upon which he moved to Arizona. After returning to Wallkill, he worked for the Newburgh School district as a computer technician until he retired. Throughout his life he was a member of different fish and game clubs and a life member of the NRA. He volunteered for over ten years for the Plattekill Ambulance Corps and was a board member of the Plattekill library. In later years he was stricken with cancer. He is survived by his wife, Anna; his son, Bruce and wife, Kate Randzin of Northville, NY; his daughter, Susan Randzin-Cunningham and husband, Archie; grandsons, Alex and Logan Randzin along with their mother Veronica, as well as Bruce and Kate's son, Chase; and Sue and Archie's children, Dakota, Jordan, Sarah and Savanah. Bruce's ability to help any and all who needed it was a blessing to everyone around him and most importantly to family and friends.
Comment from classmate Rich Crisci: This saddened me when I read about it today. Bruce lived and grew up on Maurice Ln off Gardnertown Rd - so he was considered one of the neighborhood kids. His dad was way ahead of his time with his electronic store back in the 50s. If you were a Ham radio operator, that was the place to go long before Lafayette Electronics came along. After he left the business his father had built I still kept in touch with him. He sold and serviced the TVs I would buy from him. He was a good kid when we grew up and even a better man. RIP my friend.
Comment from classsmate Bob Brown: Bob sent the following letter to Bruce's widow, Anna and Children:
I was the Vice President of the Class of 1960 at Newburgh Free Academy and a close personal friend of Bruce. I feel very sad that he has gone to his celestial home and know that this is a difficult time your family. I will not be able to attend the funeral, I do want to share a true story of a deer hunt that Bruce and I had on Thanksgiving in 1959 when we were NFA Juniors.
We left Newburgh and traveled to Bruce's Grandmother's (I believe her last name was "Masti") in a small town in south central New York State. It was a sunny day and when we arrived. His grandmother was sitting in a chair in front of her house plucking a large white goose.
Happy to see her grandson and his friend, she took us inside and showed us around. I remember, she later tucked us in bed and put this huge heavy hand made Quilt (stuffed with goose feathers) over us and we were warm and comfy, but could hardly move due to the weight of the quilt. Her homemade stew put us to sleep with visions of the upcoming hunt.
The next day we met the other hunters, consisting of local neighbors and family members. During the morning hunt, it was decided that Bruce and I would be sitting on watch, on the top of a large steep hillside looking down in a draw. The rest of the hunters formed a line at one end of the valley hoping to scare up a buck. If any bucks tried to escape by running up the ridge, Bruce and I would be waiting on the top to cut them off. They dropped Bruce and I off, we traveled through the woods until we came to the ridge. Bruce took the right side and I took the left. I sat on the rim where I could see down in the valley and Bruce took the right side, but placed himself back of the edge of the ridge in more open woods but facing the rim. We waited. About forty five minutes later I spotted a buck running in the valley and it turned up hill and into the woods where Bruce was setup. A few minutes later, I heard one shot from Bruce's direction. It became still and I heard no more sounds. The drivers came through the gully below. After they passed I turned and started by walk to Bruce's location. He was standing and waving when I came into view and pointing to a very nice buck on the forest floor at his feet.
Thanksgiving dinner that day, at noon, was exciting as we relived the hunt, passed the food around celebrating our good luck with family and friends. I remember an old uncle in his red flannel long johns laughing at our deer story. After dinner we prepared for the afternoon hunt. This time, Bruce and I were to hunt through the valley while others took stands along the side of the rim.
Side by side we started through the valley. I noticed a large tree trunk about twenty yards in front of me. Suddenly a large buck, that had been laying down behind it, stood up, facing me. I shot, and it fell back behind the trunk out of sight. Running over I discovered I had harvested my buck. We dragged it out to a meadow, only to discover we had moved it onto posted property. Within minutes Bruce's relatives came rushing into the field with a pickup truck tossed the deer in the truck, and we hightailed out of there.
______________________________________________________________
Rechtschaffer, Michael
Michael B. Rechtschaffer died December 18, 2013. He was born in Newburgh and moved to S. Florida when he met his bride to be, Candy in 1962. Their marriage lasted for 45+ years. Son of Herbert and Lillian, brother-in-law of Elizabeth (Betsy) Wynters (Annunziata). Lifelong devoted New York Yankee fan.
Comment from Peter Berkowsky: Mike lived across the street from me on City Terrace North. We each had a ping pong table in our basements, and used to have marathon tournaments that would leave us both exhausted. _______________________________________________________________
Reilly, William "Bill"
Comment from classmate Fred Terracina: Bill Reilly was an unappreciated guy. His early education was at St Patrick's Catholic School and he did well there, and was an outstanding debater on the debate team. He transferred to NFA for his sophomore to senior years and graduated with us in 1960. From there he went to SUNY. New Paltz where he earned a Bachelors degree in 1964. I lost track of him but I am reasonably sure he then became a teacher in the Newburgh school system. He was a wonderful friend with Irish Wit and an infectious camaraderie.
_______________________________________________________________
Reilly, Peter
Peter Michael Reilly, Sr., "ZZ" of Newburgh, a lifetime area resident, entered into rest on December 9, 2012. Son of the late John J. and Alice P. (Welsh) Reilly, he was born September 14, 1942 in Cornwall. He married Kathy E. (Mayberry) Reilly on November 18, 1967. Peter was a graduate of Ulster County Community College, and proudly served our country in the US Navy. He was a parishioner of St. Patrick's Church, and served as past Vice Commander for the American Legion Post 1796 where he was a life member. He retired from the USMA Dept. of Defense at West Point as a Systems Analyst after 41 years of service. Peter's family is a circle of strength and love; founded on faith, joined in love, kept by God, forever together. In addition to his wife Kathy at home, he is survived by children: Beth E. Reilly of the Town of Newburgh, Peter M. Reilly Jr. and his fiance, Angela Naclerio of Wallkill; siblings: Patricia Spignardo and her husband, John of Wallkill, John T. Reilly and his wife, Rita of Olathe, KS and Sharon Schebesta and her husband, Charles of Naples, FL; loving "Poppy" to grandchildren: Alexandra Grace Reilly and Peter M. Reilly III; and sister-in-law, Patricia Corkedale and her husband, John of New Windsor. He was predeceased by his mother and father-in-law, Marjorie and John Panzetta, and beloved goddaughter, Jenifer Spignardo.
_______________________________________________________________
Rhodes, Linda Cantwell Griffith
Linda Sharon Cantwell (Rhodes) Griffith died on September 3, 2012 in North Kansas City Hospital, Kansas City, MO.
My sister, Linda Sharon Cantwell, was born on January 3, 1943 at Mercy Hospital to James Eugene and Mary Helen Kurtz Cantwell. I, her younger sister Pat, was born 11 months later. When Linda was 23 months old our father was killed in a vehicle/pedestrian accident in California where he was working. When our mother remarried, we moved to New York and attended school as the Rhodes girls. We have two younger sisters, Joan and Judy and a little brother David.
Linda entered kindergarten in the Winona Avenue/ Gardnertown School where she skipped kindergarten and attended through second grade. She was an excellent student and always received honors. When we moved to Grove Street, we attended West Street School. Some of her very good friends were Valmore Warren and Harry Bennett. She always remembered helping Jay Wexler deliver papers on his paper route. Valmore wrote to me that Linda was his very first girlfriend in third grade and he thought she was the most beautiful girl he'd ever seen. Donna Revell, Joey Calhelas, Sharon Bennett and Alberta Maklary were very special and dear friends. They went to North Junior High and NFA together.
Linda was a cracker jack Jaxx player. She beat everyone everytime on our front step. Even Kenny Lanspery and John Welsh couldn't beat her at Jaxx. She also loved marbles, tiddilywinks, pick up sticks and checkers. She loved to ride her bike and roller skate. She wore her skate key around her neck because our skates kept falling off our shoes. But her passion was reading. Linda read everything that she could get her hands on and was always in the West Street Library where Regina Angelo was the librarian.
Linda was active in Brownies, Girl Scouts, Omicron - High Y, Journalism Workshop, Yearbook, National Honor Society, French, Field Hockey, Basketball and was managing editor of the Graduate.
She attended Harpur College in Binghampton. I remember her getting on the train with her trunk and leaving for Binghampton and college. Later she moved to Ft. Scott, KS to help manage the Kurtz Home for the Aged. While helping our grandmother, she attended Ft. Scott Junior College and graduated with a degree in English from Kansas State at Pittsburgh, KS.
After graduating, she moved to Independence, MO where she taught for 35 years at Harry S. Truman High School. Her first home was near Harry and Bess's home. She used to see them in their backyard often. Linda taught English, Advanced Placement English, Poetry, Journalism, and Reading both to high school and elementary school children who were having difficulty learning to read. She was a member of many educational organizations. She taught terminally ill students and worked the hot line for those in need of someone to talk to, suicide prevention, battered women and youths and teens in trouble. Until her death, she had an open door policy with youths in trouble with the law and often helped them financially. She encouraged them to see their parole officers and walk the straight and narrow. Many students came back later in their lives and thanked her for helping them achieve their goals and go on to live productive lives. She knew about bullying and worked to help prevent bullying in her school. She rarely spoke about this part of her life.
Linda has one daughter named Fortune Rebecca Nagel. She worked, went to school and took care of her daughter while Rebecca' s father was in Viet Nam. He had been called back into active duty during the war. She later remarried and was married for many years. Her second husband worked for the Army Corps of Engineers and surveyed the dams in Missouri, Kansas, Nebraska and Colorado. At one time, they owned property in Colorado where they prospected for gold. They did find gold, not enough to make them rich, but said that it was a lot of work, a lot of fun and gave her something interesting to talk about.
Linda was a published writer, a published poet, a quilter, a painter, and a museum and history buff. She was especially talented in water colors. She rescued dogs, rehabilitated them for adoption and helped find them good homes. Bad Bob and Ozzie were two unique and unadoptable dogs that she kept and one scraggy cat, and they were her friends and companions for many years.
Linda was a true friend, and so she had many. She was discriminate in who she let into her private circle of friends, but once a friend she was a true and loyal friend for life. She loved life and was always very active.
The Class of 1960 "50th" Reunion was one of the highlights of her life. When she became ill and had her leg amputated, it gave her something to look forward to during her rehabilitation. She was so pleased to receive a kiss from a secret high school crush. She laughed, and said that she had waited 50 years for that kiss. The reunion also gave our family a chance to reconnect as a family unit once again..... and she met some of the newest members of our family...her great niece and nephews. While home, she went on a tour of Newburgh to see some of her favorite places. She wanted to see Grace United Methodist Church where she had been a member. She saw downtown Newburgh, the YMCA building, Washington's Headquarters, Gardnertown School, West Street School, 82 Grove Street, 64 Fifth Avenue, Grandfather Rhodes homestead, NFA and North Jr. High.
Linda loved the mid-west. She kept telling me to come back to my roots in Kansas. We spent every summer there as kids and so we were close to our Kansas family.....aunts, uncles and cousins.
Linda died in North Kansas City Hospital on September 3, 2012 from complications related to her life-long battle with diabetes and short known colon cancer. A memorial was held at the Soul Saving Station Assembly of God Church in Independence where she had become a member. Her good friend, Rev. King Anderson and his wife, took her to church regularly. The congregation opened their arms and embraced her. They gave her a sense of family, friendship and peace toward the end of her life. For this we are eternally grateful and know that she is at peace with the Lord.
Rest in peace, dear sister. Patricia Cantwell (Rhodes) Griggs
---
Robinson, Mary "Pinky"
Stephanie Smallman: Pinky was my aunt. She lived in Venice, FL. Born & raised in Newburgh, went to Union Grove elementary school, NJHS, NFA Class of '60. She bravely fought liver cancer for over 4 years. She taught me & my 2 sisters how to bowl in the Junior Leagues at Tarsio Lanes. She was definitely a local celebrity, winning many trophies along the way. Her laugh, her smile and sense of humor will never be matched!
Posted by Kris Rizzo Sammarco: I lost touch with Pinky Robinson some years ago. I met her when I was about 18 and was playing softball at the Town of Newburgh. We also bowled together at Tarsio, Bowling Time, and BowlOFun in Monroe- 3 nights a week! If we all weren't working, we were hanging out with friends at local bars, playing softball, or bowling. Vacations were sprinkled in there, with trips to Atlantic City and other fun places to visit. Many times it was just gathering at someone's home to just be together, eat, drink, and be merry. Life went on, our paths took different directions and we lost touch.
Pinky was the pitcher on whatever team we played on, but I remember her mostly for the Hometown Cleaners team. She worked for Federal Paperboard and in the early 90s would drive around in this 'state of the art' Buick that had a computer screen on the dash, long before any car had such a luxury! She was fun, always smiling, and always made us laugh! She was a staple in our friendship group and if Pinky was with us, we knew we were going to have a great time!!
Pinky has been living in Florida for many years and was surrounded by her very best friends these last several years. No one could have taken better care of her. Unfortunately, Pinky passed away this week. I'm sorry that we all lost a light in our world. Fond memories of Pinky will live on and make me smile whenever I think of her saying, "What did I say?" And we would all respond, "Nothin!" A life well lived. A lady well loved!
_________________________________________________
Rogers, Patricia Madeska
Patricia Rogers Madeska was born June 9, 1942 and passed away March 25, 1993, according to an internet search we conducted. _____________________________________________________________________
Runge, Katherine
Katherine "Kay" Yvonne Runge of Cambridge, NY, passed away on September 7, 2015. She was born August 25, 1942 in Newburgh. She was a Registered Nurse having graduated from Albany Medical Center School of Nursing in 1963. Kay and her family resided for many years in Newburgh and upon graduation from nursing school she worked at St. Luke's Hospital as an Emergency Room Nurse. In the 70s she and her mother moved the town of Cambridge. Kay served as Director of Nursing Services at Mary McClellan Hospital in Cambridge. She was a life-time member of the United Methodist Church and a current member of Saratoga Springs, NY United Methodist Church. Kay, a strong and independent person, was a devoted daughter and a dedicated nurse. Never one to stay still for long, she loved gardening and taking care of the home she and her mother loved so much. A touchstone for her family and friends, she had a wonderful gift of finding the perfect words to express her feeling through personal visits "so we can just sit and chat", in telephone conversations, and in many lovely notes, letters and emails that she sent. Upon her retirement, Kay took the opportunity to travel. She fulfilled a lifelong dream of seeing Alaska and shared wonderful experiences traveling with longtime friends and family to Arizona, New Mexico, Wisconsin, Delaware, Maine and Florida. Kay was pre-deceased by her beloved mother, Lucille Flemming Runge and her father, Kurt Otto Runge. She is survived by her cousins: Yvonne Lucille Flemming Lawrence of Newburgh, Linda Flemming Byrne of Deltona, FL, Julie Flemming of Aynor, SC, Susan Ann Flemming of Walworth, WI, Joanna (Jim) McCune of St. Augustine, FL, Margaret (Thomas) Waz of Newburgh, John (Kim) Lawrence of Wappinger, NY, David Lawrence of Key West, FL, Richard (Jane) Lawrence of Newburgh, and Daniel Lawrence of Stuart, FL. Her family would like to express their, and Kay's appreciation to the supportive Cambridge community. They give their thanks for the kind services provided by the Cambridge Rescue Squad, HCR Home Care and Hospice of Washington County. Please also know that the support of her church and the kindness of her generous neighbors and dear friends buoyed her spirits and gave her comfort throughout her illness. Most especially her family wishes to extend their gratitude to her wonderful caregivers. Because of all that you did, Kay was able to be at peace staying in her own home, surrounded by familiar things and people she loved. Interment is at the Woodlawn Cemetery in New Windsor.
________________________________________________________________
Russell, Lynda Laganaro
Lynda Laganaro of New Windsor, died October 24, 1988. Born October 6, 1942, she was the daughter of Gertrude Russell and the late Livingston Russell, and the wife of John T. Laganaro. Survivors include her widower, son Ricci Laganaro, daughter Danine Laganaro, mother Gertrude Buzzell of Newburgh, and sister Barbara Higby of Las Vegas, NV.
---
Sager, Phil
W. Phillip Sager passed away August 21, 2015 after a hard fought battle with leukemia. Born June 22, 1942, he was the son of William Guy Sager and Gladys Bailey Sager. Phil was a longtime Sullivan County resident and businessman. In 1974, after 12 years of employment with Western Electric, Phil left to found Sager's Cycle Center, Inc. in Monticello. Phil always proudly referred to this, as his "dare to be great" plan. He was an avid hunter and sportsman who loved to spend time outdoors, especially at his farm in Boonville. Phil was an active community leader serving for over 30 years as a Town of Thompson Republican Committeeman, with 11 of those years as Town Chairman. In addition, he served many years as a voting machine custodian for the Sullivan County Board of Elections. He was also a long-serving member of the Monticello Fire Department, a member of the Monticello Masons, and member of Cross Mountain Hunting Camp, Turnwood, NY. He was a past member of the Monticello Volunteer Ambulance Corp, the Monticello Lions Club and Southwoods Motocross Club. As a youth, Phil was very proud to have earned the rank of Eagle Scout in the Boys Scouts of America and had further achieved appointment to the Order of The Arrow. Phil is survived by his loving partner, Jayne Houghton; sons: Brian Sager and wife, Terri, and David Sager and his wife, Michelle; brother, Robert Sager and his wife, Carol; sisters: Lynn Sager, and Wendy Sager DiEduardo and her husband, Nano; grandsons: Brian, Michael, Owen and Dylan Sager. He was predeceased by his granddaughter, Meghan Sager. He will be greatly missed by all who truly knew him. A special thank you and sincere gratitude goes out from Phil and the entire Sager Family to the oncology nurses at Crystal Run Healthcare, Middletown for their kind and compassionate care over the past two years.
---
Sanford, Robert "Bob"
Bob passed away in 2002
___________________________________________________________________
Satloff, Barbara Isenberg
Barbara Isenberg passed away on September 16, 2019 of complications from HHT. Barbara was an Account Executive with WATE-TV until her retirement in 2003. She was active in the West Hills 10 O'Clock Gardeners and the West Hill Beautification Council and many civic and religious organizations over the years. She was a Life Member of Hadassah. She is survived by her husband, Ron Isenberg; son, Kevin (Sarah Gelbman) Isenberg, Atlanta; daughter, Kim Isenberg, Knoxville; grandson, Justin Isenberg, Atlanta; brother, Averell (Qing) Satloff, New York City; nephew, Alexander Satloff, New York City.
---
Schultz, Sheila Feldman "Sheil"
Sheila C. Feldman of Beach Road, formerly of Troy, NY beloved wife of Albert J. Feldman Sr. of Clifton Park entered into enternal life in 2003. Born on Janurary 20, 1942 in Newburgh, she was the daughter of Connie Bucci Swanson of Guilderland and the late Harold Schultz and step-daughter of Richard Swanson of Guilderland. She had been employed at St. Colman's Home in Watervliet in early childhood development as a teacher's assistant. She was a member of the Lutheran Church of Resurrection in Latham. Survivors in addition to her husband, Albert, whom she married on May 20, 1962 and her mother and stepfather, include two children, Albert J Feldman Jr. and wife Amy of Rexford and Melissa Feldman of Ballston Lake; cherished granddaughter, Madison Buchan of Ballston Lake.
_____________________________________________________________________
Siebert, Henry
Date Of Birth: 2-28-42; Date Deceased: 3-1-17
Cause of Death: Heart attack Residence: Clinton, WA
At NFA, Hank was the all-American boy, in spite of having immigrated to the U.S. from Germany with his family as a child. Hank was both an athlete and a musician: he played football, sang in the choruses, and played the cello and baritone horn. After graduation, he went to the U.S. Naval Academy in Annapolis and served in the Navy until his retirement. He then worked at Boeing in Seattle for 18 years, before retiring again. He and his wife, Sandi, raised their four children at their home on Whidbey Island, off the coast of Washington State. Hank and Sandi spent several months each year in Arizona, where they enjoyed playing golf. He remained in touch with several friends from our class, and we will miss him very much.
_____________________________________________________________
Skyer, Max
Max was born on April 1, 1942. He passed away due to an aneurysm on May 25, 2012 where he lived in Georgia. His funeral was at the Doulin Funeral Home in Newburgh on May 30, 2012. Comment from Peter Berkowsky: Just wanted to add that Max was a dear friend of mine for many years, before and after high school. I knew his parents -- I believe his father was in real estate in Newburgh. We crossed paths in the late 60s at Beale AFB, a SAC base in California, where Max was serving in the AF Security Service as a courier of classified material. They lived in New Windsor. The death of his beloved wife, Helen Wolpe, was a devastating blow to him. Helen was the brother of Jack Wolpe (NFA '61), who was killed in Vietnam.
______________________________________________________________
Sollazzo, John "Slatz"
John was born May 5, 1942 and died Nov. 26, 1985. He was married to Elane Hunt (NFA '61) and later lived in Stuart, FL where he passed away. John enjoyed deep sea fishing off the east coast of Florida. He was a mason by trade and built many homes on the east coast of Florida. He died after a year long battle with lung cancer. John is survived by his sisters Julie DiChiaro (NFA '64) and Linda Sollazzo (NFA '70), his son Albert J. Sollazzo and daughter Jonni Angel and his grandchildren Micha and Hudson.
________________________________________________________
Smith, Joan Schuyler
Joan Schuyler (Smith) of Newburgh, entered into rest on January 16, 2009 at Westchester Medical Center. Daughter of Clayton Smith and the late Mabel Owens Smith, she was born July 2, 1942 in Elizabeth, NJ. She was married to Robert Schuyler, who survives at home. Joan was a member and Deacon of Union Presbyterian Church in Newburgh. She was the produce manager of Shop Rite on North Plank Road, Newburgh. In addition to her husband, Robert, she is survived by her son, Eric Dinino and his wife, Rachel of Newburgh; grandchildren, Danielle and Gabrielle Dinino; brother, Richard Smith and his wife, Edwina of Newburgh.
---
Smith, Kathleen Arata
Kathleen S. Arata, a longtime resident of Hyde Park died on November 22, 2019, at Vassar Brothers Medical Center in Poughkeepsie. She was surrounded by love, laughter and prayers with all of her loving family and friends in her final hours.
Born December 6, 1942, in Newburgh, Kathy was the daughter of the late Charles and Helenola Ives Smith. Kathy was a 1963 graduate of the former St. Francis Hospital School of Nursing in Poughkeepsie. On October 5, 1963 in Laurel, MD, she married Vincent Arata. Mr. Arata survives at home.
She was also a member of the St. Francis Nursing School Alumni Organization. Kathy, along with two friends, appear to have been the first Marist College cheerleaders in 1963, before the college was coed. She loved to laugh, and to find humor and hope in every situation; the forever optimist, spreading her never-ending attitude of positivity that was infectious to everyone around her.
Although Kathie worked in the early years after graduating from nursing school, she was the quintessential stay-at-home mom who took care of not only her children, but was a second mother-figure to many children in their neighborhood, as their home was the neighborhood gathering place from early childhood. During those times, she volunteered as the Ralph R. Smith Band nurse, the F.D.R. Band nurse and overall neighborhood nurse, ensuring her nursing skills were always honed.
Kathy nurtured and shaped the lives of not only her husband, children and grandchildren, but all of those who were lucky enough to be a part of her special world. During her children's college years, their home became a respite for her children's college friends, many of whom still keep in touch with her and her family now, still calling Kathie their second mom.
She endured a lifetime of her husband Vinnie's hunting addiction; whether it was deer season, turkey season, fox season, with the gun or with bow. One hunting season led into the next, and despite not liking to eat venison, she did allow him to bring it into the home and learned how to cook it to his liking!
Kathy's hobbies included baking for her friends, running, skiing, and camping at Hammonasset Beach, CT. She loved the beach and watching sunrises and sunsets at Long Beach Island. Kathy was a member of the Rondout Rowing Club in Kingston and spent many a cold morning rowing on the Hudson River. She was an avid pet lover, raising dogs, cats, rabbits, ferrets, birds, and countless injured wild animals. She never could say no to taking care of a pet to ensure it was properly loved. Her passion for running developed later in life, as she found it to be a great outlet for her energy. She was chosen to assist in escorting the Olympic Torch through Hyde Park on its way to Lake Placid in 1979, with her son, Kevin. Kathy ran many 5 and 10K races in her lifetime, often placing in her age group.
Kathy's ability to invite others into her life extended to so many; from Matthew and Dr. Lauren Berninger, who she cared for more than 15 years, to Brig. Gen. (ret) Bernard Banks, who spent his West Point years in our home and in our lives.
In addition to her husband, she is survived by her son, Col. (ret) Kevin Arata, and wife, Mary Anne, of Fayetteville, NC; two daughters, Kristin McCarthy and husband, Bill, of Weston, CT, and Kerrie Hart and husband, Dan, of Hyde Park; grandchildren, Katherine and 2nd Lt. Patrick Arata, Liam, Owen, Aidan, and Emma McCarthy, Connor and Alex Hart, Mary Lou and Walt Wajda, Marie Smith, and many nieces and nephews. She was predeceased by her brother, Charles "Skip" Smith, sister, Patricia Tompkins, Ann and Bob Arata, Gloria and Jack Arata, as well as nephew David Arata.
____________________________________________________________________________________
Smith, Robert "Bob"
Robert Raymond Smith, Sr., 64, passed away August 12, 2005 at Sarasota Hospice House in Punta Gorda, FL. He was born May 1, 1941 in Newburgh to George J. and Katherine M. Smith. Robert is survived by his wife of 41 years, Margueritte V. (Doogan) Smith (also NFA '60); and his four loving children: Karen E. Klempner of Milford, PA, Susan M. Rowland of Highland, Debra J. Smith of Punta Gorda, FL, and Robert Smith, Jr. of New Windsor; 11 grandchildren; brother, John A. Smith. He was predeceased by his oldest brother, George, Jr.
_________________________________________________________________
Smith, William A.
William A. Smith entered into rest on February 17, 2014 in Florida. Son of the late John and Kathleen Smith, William was born June 18, 1941 in Cornwall. Soon after he enlisted in the Army. he was deployed to Germany and was honorably discharged in June 1967. Following his military service, he was employed by the Department of the Air Force for 30 years. William worked at Stewart Air Force base until he was transferred to Hamilton Air Force base in California. He was then transferred to Eglin Air Force Base, Valparaiso, FL where he was a federal civilian military payroll clerk. Willy had a great sense of humor and had many friends he called 'his buddies'. While residing in Florida, Willy was a member of the American Legion Post NO. 0075 for 20 years. He is survived by his sister, Jeanne Garzon of Newburgh, brother, John Smith of Naples, FL, his twin sister, Mary Kate Weidkam and husband, Raymond of Wallkill, sister-in-laws, Marylyn Smith of Fishkill, and Frances Smith of Naples, FL as well as many nieces, nephews and cousins.
_____________________________________________________
Robert F. Speirs of Spearfish, SD passed away on Jan. 5, 2010. Bob was born May 31, 1942, in Middletown. He is the son of Robert S.Y. and Ruth (Decker) Speirs. Bob entered the Air Force upon graduation from high school. He married Frances (Crawford) on Nov. 3, 1962, in Gettysburg, SD. 20 years later as a Senior Master Sergeant, he retired from the military. Bob's second career was as a Logistics Engineer with Honeywell in Minneapolis, MN, where he spent 18 years. Upon retirement, Bob and Frances built a home in Spearfish, SD, to enjoy their grandchildren who lived nearby. He served as the Grand Knight of the Knights of Columbus and held state office. Bob enjoyed people, golfing and hunting and spent many falls in the Colorado Mountains chasing elk with his brother-in-law Ken. He was a wonderful son, husband and father and will be missed dearly by those who knew and loved him. Bob was preceded in death by his mother, Ruth and sister Sarah Merrill. He is survived by his father Robert Speirs, Newburgh, sister Margaret Fletcher, Newburgh, wife Frances (Crawford) and three children Robert S. (Leslie) Speirs, Spearfish, SD, Donna Speirs, Portage, MI and Laura (Jason) Glebe, Boulder, CO, five grandchildren, Maggie, Lane, Connor Speirs, Spearfish, SD, John Kopp, Portage, MI and Corbin Glebe, Boulder, CO. ________________________________________________________________
Stephens, Regina DeAngelis
Regina Stephens DeAngelis of Pleasant Valley, NY passed away on December 9, 2022. She was born on October 28, 1942, in Bronx, NY to the late Benjamin and the late Helen (Boszkiewicz) Stephens. Regina was a local resident all her life. She was a graduate of Orange County Community College with a degree in Nursing. She was a retired RN for St. Francis Hospital in Beacon. She was the wife of Eugene DeAngelis; they were married on March 10, 1984, in Kingston. Regina's passions were reading, writing, and horticulture. She loved working with her hands, she enjoyed making crafts, doing needlepoint and painting. Regina also loved animals. Survivors include spouse Eugene DeAngelis, Pleasant Valley; brother Robert Stephens, Nokomis, FL; son Thomas Bruno Port Richie, FL; granddaughter Kara Bruno-Terwilliger, Marlboro; and her spouse Christopher Terwilliger, Marlboro; and stepson Eugene DeAngelis Westlake, OH. Regina was predeceased by her son Joseph Bruno. New Port Richie, FL, brother Michael Stephens, Venice, FL, and brother Stanley Stephens (died ten days after birth on May 30, 1948). She will be greatly missed by the family. Interment will take place in Calvary Cemetery, New Windsor, NY.
___________________________________________________________________________________
Stigliano, Phil "Stig"
Philip James Stigliano, 55, passed away unexpectedly. A native of Newburgh, he had made Jacksonville his home since 1989. He was a member of A.O.P.A. Survivors include his children, Vincent Philip Stigliano, II, Austin Campbell Stigliano and Lori Ann Stigliano; his girlfriend, Donna Marie Nickerson; sister, Laura Angela Evangelisto; and a granddaughter, Taylor Lynn Stigliano.
_________________________________________________________
Sturdevant, Harriet E. Haggerty
March 7, 1942 ~ September 8, 2023
A Celebration of Life will take place at a later date - to be announced.
See: Harriet E. Haggerty Obituary - Visitation & Funeral Information (brooksfh.com)
(Brooks Funeral Home, Newburgh)
______________________________________________________________________________
Sturtecki, William
William Adolph Sturtecki of Las Vegas, passed away June 13, 2009. He was born July 26, 1942, in Cornwall and was a 14-year resident of Nevada. Bill was a retired IBM quality control officer. He was preceded in death by his father, William Francis; mother, Helen Rogulski; and grandson, Andrew Amper. Bill is survived by his wife, of 46 years, Barbara. He was a wonderful father to his four daughters, Kathleen (Paul) Amper, Paula (David) Cuevas, Pamela Rankin and Michelle (Tony) Lagares. Bill enjoyed spending time with his 12 grandchildren, Jocelyn, Michael, Alexander and Andrew Amper, Hayley Cuevas, Stephanie, James and Jaclyn Rankin, William Sturtecki and Rebecca, Anthony and Michayla Lagares.
---
Tuckosh, Dr. Joseph R. Jr. "Joe"
Dr. Joseph R. Tuckosh, Jr. of Hockessin, DE, passed away December 12, 2006 following an extended battle with cancer. Joe was born to Joseph and Julia Tuckosh on February 23, 1942. He graduated from Cornell University in Ithaca, then received an MBA from the University of Massachusetts in Amherst, MA, and a Doctorate in Veterinary Medicine from the University of Pennsylvania. He is survived by his daughter, Jamie Rae, of Hockessin, DE; his father, Joseph Sr.; and his sister, Barbara and her family, all of Laguna Hills, CA.
---
Tarsio, Lucille Connely
Lucille Tarsio Connelly (October 18, 1942 - November 5, 2019), entered into rest at home in Cornwall, surrounded by her loving family. The daughter of the late Patrick Tarsio, Sr. and Alice Tarsio (Ferreri), she was born in Newburgh. She was married to the late Thomas Connelly for 51 years before his passing in 2017. Lucille was a graduate of St. Vincent's School of Nursing in 1963. She obtained a bachelor's degree from St Joseph's College in Maine in the 1980s, and worked most of her life as a Nurse at St Luke's Hospital. Lucille loved needlework and knitting, and often made personalized gifts for others. She loved crossword puzzles and could beat anyone at Jeopardy! She enjoyed reading, especially history. Lucille enjoyed spending time at her vacation home (AKA The Crabhouse) in Maryland to eat crabs, fish off the dock, ride her bike, and spend time with her friends. She loved to jar hot peppers, sauerkraut, jelly, and tomato sauce. She was an avid runner who won her age group in several 5k races, and earned a number of belts in karate. Lucille put a lot of thought and time into the annual Connelly Christmas eve parties, which were full of food, laughter, and Italian tradition. Lucille and her husband loved to go out to eat, and had many friends within the Hudson Valley restaurant community. She was an incredible woman who lived a full life and loved to travel and spend time with her family. Lucille was loved by many friends and relatives, and will be dearly missed. She is survived by her children, Dr. James Connelly (Audra) of Camillus, NY, Dr. Thomas Connelly (Katie) of West Hills, CA, and Mary Connelly (Michael) of Saratoga Springs, her beloved granddaughter Emily Connelly; her brothers, Anthony and Patrick; sisters, Phyllis Babcock (Donald) and Carol Lander (Alan); and many nieces and nephews whom she loved dearly.
Terry, Harold
Harold Thomas Terry was born on August 8, 1941 in Newburgh. He passed away on August 9, 2023 in Hudson, NY. Harold worked at IBM.
He was predeceased by his parents, Harold Terry and Madeleine Terry (Phillips); and his siblings, Frederick Terry and Deloris Tudico. He is survived by his wife Joyce Terry; children, Brian Terry and Debra Maynard; son-in-law Joseph Maynard; grandchildren, Leslie Terry, David Maynard, Jason Maynard and Christopher Maynard; great grandchildren, Adelynne Maynard and Riley Maynard; and sisters, Lorraine Gannon-Will of Marlboro and Ethel Weller of Spindale, NC.
_____________________________________________________________________________________
Tufts, Michael
We were informed that Mike died of liver cancer in January, 2000 in Burlington, NC.
______________________________________________________________
Tweed, Sarah Griffin
Sarah "Sally" Tweed Griffin of Vails Gate passed away February 20, 2021 at Fishkill Health and Rehabilitation Center. The daughter of the late James and Lucille (Tompkins) Tweed. She was born in Newburgh on May 21, 1942. After graduation from NFA she pursued a career as a matron for Newburgh Enlarged City School District. Sally was very active in the community, she was a member of the Newburgh Moose Lodge 969 as well as a bowler for the Newburgh Women's Bowling Association. When she wasn't working or doing her part in the community she enjoyed going to the casino, traveling to Atlantic City and catching her favorite station the Hallmark Channel. Sally is survived by her children Arnold Griffin Jr. and Kelly Griffin; sister La Lake and several nieces and nephews. In addition to her parents, Sally is predeceased by her husband Arnold Griffin Sr. and siblings Bob Tweed, James Tweed, Shirley Wolfrum, Lorraine Sharkey, Donald Tweed, George "aka Joe" Tweed, Patricia Griffin, Melvin Tweed, Lucille "aka Lukie" Whitt and Irma Ferguson.
__________________________________________________________________________________
Veneziali, Rose Harris
Rose Marie Veneziali "Rosie" Mitchell, of New Windsor, entered into rest on December 10, 2016. Daughter of the late John and Louise (VanWagenan) Veneziali, she was born January 2, 1943 in Newburgh. Rosie attended Orange County Community College, and was an Office Manager for Family Chiropractic. She married John P. Mitchell Sr. on April 20, 1963 in St. Francis of Assisi Church in Newburgh, where she was a parishioner. John survives at home. In addition, she is survived by her children, Colleen Bailey of New Windsor, John P. Mitchell Jr. and wife Kim of Hamden, CT, and Chris Mitchell and wife Nicole of New Windsor; her brother Michael Veneziali Sr. and wife Elaine, and sister Mary Lou Veneziali and friend Natalie Coppolla; grandchildren, Tyler, Justin, Haley, Michael and Andrew Mitchell; and four nieces and ten nephews. Burial is in Cedar Hill Cemetery, Newburgh.
---
Vradenburgh, Edison
Edison Vradenburgh passed away on January 23, 2020.
_____________________________________________________________
Wade, James
James Gordon Wade of Marietta, GA passed away February 24, 2012. Jim was born to the late Gordon and Dorothy Wade on January 2, 1942 in Newburgh. He retired as a marketing manager after over 25 years of service with IBM. Jim was an avid tennis player, enjoyed cooking, and volunteering for various charities as well as mentoring at the Communities in Schools of Marietta/Cobb County, Inc. He was a very loving husband, father and "Poppy." Jim was preceded in death by his brother, Thomas Wade. He is survived by his wife of 47 years, Karen Wade (Karen Knott, NFA '60), son Kevin Wade and wife, Jill, daughter Kim Wade, grandson Owen Wade, and sister-in-law Karin Wade.
---
Wager, Charles
Charles passed away about 2004 when he was living in Wallkill, NY.
_______________________________________________________________
Wahl, Joyce
Joyce C. Wahl Dunning died December 19, 1999, in Phoenix, AZ. The daughter of Frederick Wahl and Margaret Brooks, she was born January 29, 1942, in Newburgh. Survivors include sons, Frederick Dunning of Cornwall-On-Hudson and Jody Dunning of Newburgh; mother, Margaret Brooks of Phoenix, AZ; brothers, Richard Todd of Newburgh and Robert Todd of Glendale, AZ; sister, Lynne Coykendall of Phoenix, AZ; and grandson, Zachary David Dunning.
---
Walker, Gay



Gay B. Walker, a 25 year local resident of Poughkeepsie, died February 4, 2009. She was a Patient Care for Wassaic Development Center and a member of First Congregational Church of Christ, Poughkeepsie. She liked to bowl and sing in the Church Choir. Born March 5, 1940 in Newburgh, she was the daughter of Benjamin and Louvina Jenkins Walker. Survivors include sister, Theatrice Baker of Highland; brother and sister in-law, Eugene and Daisey Walker of Kansas City, MO; sister and brother –in law, Lilline and Benjamin Powell of TX; brother and sister-in-law, Walter and Felicia Walker of Hopewell Jct. She was predeceased by sisters, Leatrice Fryar and Anna May Wheeler.
________________________________________________________________
Warren, Valmore R.
Valmore R. Warren of Gardiner, passed away at home on July 25, 2011, surrounded by loved ones. On January 27, 1942, he was born in Newburgh to Henry P. and Edith (Kurz) Warren. At the age of six, his mother, Edith Warren passed away. He was raised by his father and step-mother, Mildred Warren. Val married Jill A. Robbins on October 9, 1993. He was retired from IBM, East Fishkill, NY, as a graphics designer. Surviving are his wife, Jill Warren; daughter, Jessica Warren of Danbury, CT and sons, Dean Warren of Phoenix, AZ and Jem Warren of NYC; step-sons, Stuart Monson of Queens, NY and Joseph and his wife, Michalyn Monson of New Windsor; grandson, Robert Warren of CA; granddaughter, Elizabeth Monson of New Windsor. He was predeceased by his brother and sister-in-law, Henry and Kay Warren.
---
Weisblatt, Marilyn Halperin
Marilyn Weisblatt Halperin, Cortlandt Manor, NY died February 26, 2003 after a year-long battle with cancer. She is survived by her husband, Arnold Halperin of Cortlandt Manor; sister and brother-in-law, Estelle and Murray Halperin, of Boynton Beach, FL; son and daughter-in-law, David and Shaya Shatz of Hilton Head, SC; daughter and son-in-law, Lisa and Gueanna Shatz of Dallas, TX; and grandchildren, Ariel, Miyah, Ivy and Isaiah Shatz. Marilyn was born in Newburgh on August 4, 1942 to Herman and Ida Weisblatt. (She was in our class of 1960, but graduated halfway through our senior year). She graduated from Cortlandt State in 1963 with a Bachelor of Arts in Education
A memory of Marilyn:
She yearned for a puppy in the worst way but her parents sternly told her that she could not have an animal. If you knew Marilyn then you knew that when she made up her mind no one could persuade her differently. In those days we all listened to "The Breakfast Club", a popular radio program on WGNY. A portion of the show included a "Breakfast Trivia". The commentator randomly called the listening public to give away prizes for the correct answers to questions. As coincidence would have it my dog Pouchy had recently delivered a litter of 8 pups in need of good homes. Of course, Marilyn marked a particularly cute puppy as hers but was not allowed to bring him home. She persuaded a friend, Jerry Grodnick, (NFA 57) with a deep voice, to call her Dad pretending to be the anchorman of The Breakfast Club and he asked her father a history question. As soon as the answer left Mr. Weisblatt's lips the commentator announced with a background of bangs, whistles and hollering that he won an eight week old pup including a week's supply of dog food. Our cheers cancelled out his explicitly loud protests. Early that evening we stealthily crept to the Weisblatt's front door carefully placing a sleeping pup in a doll's basinet surrounded by dog food. Marilyn got her pet and I, another high school memory of Marilyn. (By Judy Harris Morse)
---
Weyant, Robert E. "Wint"
Robert E. Weyant, died suddenly on January 15, 2006 at Broward General Medical Center, Fort Lauderdale, FL. He was born on February 21, 1942 in Cornwall to Georgina Maybury Weyant Ahl and the late Ellsworth E. Weyant. Survivors include daughter, Georgia Weyant Dinio and her husband, Arnold, of Bowie, MD, and grandson, Aaron Dinio; his mother, Georgina Maybury Weyant Ahl of Dunedin, FL; sisters, Joyce M. Pinckney and her husband, Frank, of Hurley, Margaret A. Hauser and her husband, William, of Cornwall-On-Hudson. He was predeceased by his wife, Minda Weyant, on October 31, 1992.
---
Whritner, Richard "Rit"
From records in Poughkeepsie: Whritner, Richard E. Born 7/11/41; Died 5/27/85 City lived in: Newburgh; City died in Poughkeepsie; Profession: Management THR page 41; Date of obit 5/28/85
(In a discussion with Frank Rhoades we were informed that Rit was working on cleaning out old fuel tanks when he contracted cancer and succumbed to it)
________________________________________________________________
Williams, Nancy Gott
Nancy E. Williams Gott of Monticello, entered into rest on December 25, 2010. The daughter of Edward and Dorothy McCarthy Williams, she was born May 1, 1941 in Newburgh. Nancy was a postal clerk in Livingston Manor. Survivors include son, Herbert Hall of Honesdale, PA; daughters, Tamara Franklin of Tunkhannock PA, and Leona Wheeler of Kingsley, PA; her companion, Juan Luciano of Monticello; brothers; Robert Coddington, Edward Williams, Charles Coddington, Michael Williams and Timothy Williams; sisters: Patricia Myers, Georgia Ann Bohm, Lottie May Dolan, Debra Siltz, Elizabeth Coddington, Michelle Williams and Kathy Williams; grandchildren: Joshua, Danielle, Nicholas, Michael, Erica, Alexia, James, Robert, Herbert and Patrick. She was predeceased by her brother John Williams. ________________________________________________________________
Wollmann, Richard I.
Richard I. Wollmann, Jr., of New Paltz, passed away on August 5, 2020, at home, surrounded by his loving family. Born July 2, 1942 in Newburgh he was the son of the late Richard I. and Sophia (Smurra) Wollmann Sr. Survivors include his loving wife of over 30 years, Lynn C. Spangler; his nieces, Theresa Spangler and Elizabeth Daly, and nephew, Isaac Spangler, all of New Hampshire; his cousins, Kathleen Collins of South Carolina, Carl Collins of New Jersey, Lisa Bolognese of Michigan, Charles Wollmann of New Mexico, and Mary T. Moxham of New York; and his brother-in-law and sister-in-law, Dennis and Sue Spangler of Arizona.
Richard loved golf, and won many tournaments, including a championship at the Powelton Club in Newburgh. He also set records at three different golf courses, including Beth Page Black. Through his company, WVPL Video Productions, he produced many industrial videos, commercials, and documentaries, including The Life and Legend of Sojourner Truth and John Burroughs: A Naturalist in the Industrial Age. He retired in 2004. He proudly served in the New York Army National Guard in the early 1960s and was an active member of the Optimist club for many years.
________________________________________________________________________
Wulffert, John
John Lawrence Wulffert, Second Lieutenant 525TH MI GRP, USARV Army of the United States. 07 September 1942 - 23 December 1967. Newburgh, NY Panel 32E Line 053 (The Vietnam Wall). Little is known about the circumstances of Lieutenant Wullfert's death - not even his unit assignment within the 525th Military Intelligence Group. Intelligence officers quite commonly worked closely with the MACV Advisory Teams and circumstances make it possible that 2LT Wullfert was in the field with MACV Advisory Team 91, Binh Duong Province, South Vietnam. If so, he most probably was killed in an action that also cost the lives of two MACV Advisors - SFC Bobby J. Lawrence of Mayfield, KY, and SGT Hugh G. Willard of Orangeburg, SC. John was buried at West Point in January 1968.
_____________________________________________________________________________________'
Robert H. Wygant
Robert H. Wygant, a lifelong resident of Newburgh and a retired 35 year employee for GAF/Tarkett Company (Local 445 Teamsters) in Vails Gate entered into rest on August 2, 2016 at St. Luke's Hospital. Robert was the son of the late Robert A. and Mary (Greene) Wygant, he was born May 4, 1940 in Cornwall. He proudly served his country in the US Army in the 1960s, Robert also was a soldier in the Salvation Army. He was an avid sports fan, and especially loved the Mets, Jets, NY Rangers and the Brooklyn Dodgers. Survivors include his cousins, Gary Ferguson and wife, Florence of Newburgh, Jim Ferguson and wife, Helen of Marlboro and Don Ferguson of Independence, KS.
---
Zambito, Mary Jane McGuinness "MJ"
Mary Jane Zambito McGinness, of Milton, NY died September 15, 2003 at home. The daughter of the late Dr. Salvatore Zambito and Elizabeth Gaffney Zambito, she was born December 22, 1942 in Newburgh. Mary Jane was a 1964 graduate of SUNY Cortland. She is survived by her daughter, Anne M. McGinness of Boston, MA; son, Patrick McGinness and daughter-in-law, Jennifer of Boston; three brothers, S. Stephen Zambito of Marlboro, Frank E. Zambito of Highland and Dr. Michael J. Zambito of Bloomingburg. She was predeceased by her brother William.
_____________________________________________________________________
Zamenick, Paul A.
Paul Zamenick of Newburgh: June 10, 1942 - January 10, 2022. He joined the Air-Force in 1962 after working for DuPont in Newburgh. While serving his country for 6 years, he was part of the Cuban Missile Crisis and was stationed in Korea for a year. After his time in the service he joined IBM in Poughkeepsie and retired after 25 years. Paul loved cooking, grocery shopping, classic cars, music, gardening, riding around on his tractor, and cats. Most recently he adopted Shadow his favorite long-haired black cat companion. A member of Our Lady of Mercy in Roseton, at Christmas time he could be heard singing The Great Amen in the same church he was married in almost 60 years ago. Paul leaves behind his loving wife Mary Elaine (Sabo), son James P. Zamenick (Shannon), daughter Colleen Corey, and grandson Paul R. Corey. He was predeceased by his parents Albert Paul Zamenick and Mary Armour as well as a brother, Robert Zamenick. In lieu of flowers, donations can be made in Paul's name to his favorite charity's Newburgh SCATS, Inc. or Woodstock Animal Sanctuary.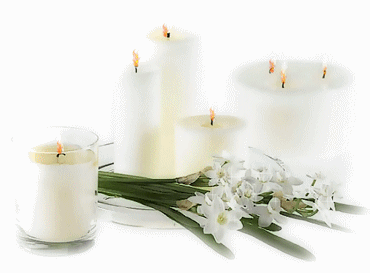 If you are aware of a Classmate who should be added to this page please let us know.